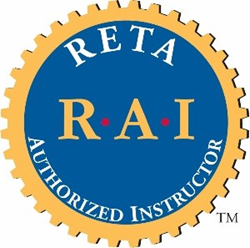 WYALUSING, PA and CARLSBAD, CA (PRWEB) February 22, 2016
SCS Engineers, an environmental consulting and contracting company, proudly announces that Eric Girven, CARO, CIRO, and Project Manager in Pennsylvania has earned the Refrigerating Engineers & Technicians Association's (RETA) Authorized Instructor certification (RAI).
The RAI certification means that Eric meets RETA's rigorous standards for his knowledge of refrigeration systems and his skill as a trainer. According to the RETA website, there are currently only eleven RAI's in the United States. SCS Engineers hopes to add two more RAIs soon.
Eric Girven serves clients in the Eastern United States. He works out of the Wyalusing office just outside of Scranton, PA, providing expertise in Process Safety Management and Energy Management supporting SCS's public and private clients with a focus on industrial refrigeration facilities. Industrial refrigeration facilities must be operated in conformance with regulations administered by the Occupational Safety and Health Administration's (OSHA) Process Safety Management (PSM) and the Environmental Protection Agency's (EPA) Risk Management Program (RMP). Eric assists clients in complying with these requirements, including mechanical integrity inspections for the ammonia refrigeration system, as well as assistance with energy efficiency measures.
"Eric has helped our clients with industrial facilities comply with regulations and implement energy saving strategies that streamline their operations and energy programs," said Lee Pyle, an SCS Engineers Vice President and Project Director of the PSM and RMP programs. "Eric's multiple certifications and his deep experience put him in an exclusive and talented minority of industrial safety professionals."
About SCS Engineers
SCS Engineers environmental solutions are a direct result of our experience and dedication to waste management and other industries responsible for safeguarding the environment. For more information about SCS, please visit our website at http://www.scsengineers.com/services/risk-management-plans-and-process-safety-management.