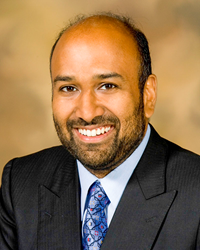 San Francisco, California (PRWEB) March 24, 2016
Cornerstone Research, a leading provider of economic and financial consulting and expert testimony, announced today that Professor Gautaum Gowrisankaran has affiliated with the firm. He is the Arizona Public Service Professor of Economics at the University of Arizona.
"Gautam is a leading authority on healthcare economics and mergers and acquisitions," said Cornerstone Research President and CEO Michael E. Burton. "His knowledge as a researcher and experience as an expert witness are key assets for our clients."
Professor Gowrisankaran has analyzed the competitive effects of mergers as an expert witness and/or consultant in healthcare, transportation, high-technology products, energy markets, payment services and consumer durable goods. He has testified in competition matters before the Federal Trade Commission, U.S. district courts, state courts and internationally.
He conducts research in industrial organization and competition. The markets he has analyzed include hospitals, Accountable Care Organizations (ACOs) and health insurance.
Professor Gowrisankaran serves on the editorial boards of several academic journals, including the American Economic Review and the RAND Journal of Economics. He is also a research associate at the National Bureau of Economic Research.
About Cornerstone Research
Cornerstone Research provides economic and financial consulting and expert testimony in all phases of complex litigation and regulatory proceedings. The firm works with an extensive network of prominent faculty and industry practitioners to identify the best-qualified expert for each assignment. Cornerstone Research has earned a reputation for consistent high quality and effectiveness by delivering rigorous, state-of-the-art analysis for over 25 years. The firm has 600 staff and offices in Boston, Chicago, London, Los Angeles, Menlo Park, New York, San Francisco, and Washington.
Please visit Cornerstone Research's website for more information about the firm's capabilities in economic and financial consulting and expert testimony.
Twitter: @Cornerstone_Res