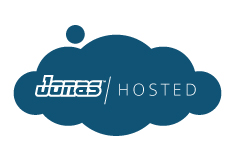 "Through this partnership with BlackMesh, and by developing Jonas Hosted, our customers not only have greater choice when it comes to how they deploy Jonas, but also the ability to better manage their IT expenses and capital investments in technology."
Markham, Ontario, Canada (PRWEB) April 05, 2016
Jonas Hosted is a dedicated and secure hosting solution, which allows construction businesses to host their information on secure, cloud-based servers, backed by expert 24x7x365 technical support.
"With BlackMesh being secure, scalable, and fully managed, we have instantly increased the value we are able to deliver to our customers," stated Steve Cowan, President of Jonas Construction Software. "Through this partnership with BlackMesh, and by developing Jonas Hosted, our customers not only have greater choice when it comes to how they deploy Jonas, but also the ability to better manage their IT expenses and capital investments in technology."
The goal of this partnership is to provide the construction industry with an innovative solution to decrease server and maintenance costs, increase accessibility, as well as help businesses grow and adopt technology to better serve their customers and employees. With Jonas Hosted, information is always secure, available and can only be accessed by authorized members of the organization. Through providing industry leading security, combined with a complete construction software solution, Jonas Hosted is designed and tailored specifically to meet the hosting needs of the construction industry.
"By partnering with Jonas, we are able to deliver reliable and secure hosting solutions to new and exciting markets," said Eric Mandel, President of BlackMesh. "We are looking forward to providing dedicated services that meet the specific needs of the construction industry."
Jonas Hosted features include:

24 hour hardware and software support, 365 days a year.
Access anytime and anywhere.
Single vendor for hardware and software.
No upfront hardware costs or maintenance costs.
Fully managed secure solution.
To learn more about Jonas Construction Software, please visit http://www.jonasconstruction.com.
About Jonas Construction Software
Jonas Construction Software provides industry-leading business management and accounting software to our clients. Our fully-integrated solutions provide all of the tools that you need to increase productivity and improve your bottom line. At Jonas, we make it easier for companies to focus on what is important - their customers, their projects and their employees. We do this by streamlining their operations and giving better visibility to the entire organization. This gives your employees the tools to do their jobs better, support your customers and achieve your company goals.
About BlackMesh
BlackMesh is a fully managed service provider, delivering dedicated and cloud-based solutions to businesses of all sizes including government agencies, non-profit organizations, development groups and large enterprise corporations. Delivering innovative solutions, BlackMesh system administrators are experienced at scaling web to a multi-tier high availability architecture. Combining high-performance technologies with unlimited support, BlackMesh provides customers the tools they need to lower costs, accelerate growth, increase agility and improve productivity. For more information, please visit http://www.blackmesh.com.