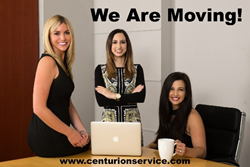 Franklin Park, Illinois (PRWEB) April 11, 2016
Answering a strong demand for more used medical equipment, Centurion Service Group will be moving to a larger and more scalable space. Erik Tivin, CEO, hired the 2Design Group to take a tired building and provide them with a unique, stimulating and functional new space.
Their new Franklin Park location will have a studio like space which includes a new auction room, an elegant, modern conference room, and the latest technology and workspace environments. Also, careful attention to detail was given when designing the new office layout. Keeping with the company's culture of spontaneity and collaboration, larger offices were fitted with glass walls to move air and light, a brain training play and workout room to offer an informal area, locker and shower room to help keep a positive workplace and provide flexibility for their hardworking exercise enthusiasts.
The new 70,000 square foot facility features seven shipping docks plus a drive-in, providing buyers with more flexibility and a faster check-out. There's a hotel just steps away for their out-of-town visitors and multiple restaurant options. This new facility is even closer to O'Hare International Airport.
They are excited for this new chapter in the history of Centurion Service Group. They want to thank their customers for participating in our growth and look forward to their continued success by offering them the best supply and largest arsenal of used medical equipment.
Who is Centurion Service Group?
Centurion Service Group is the innovative company behind the world's largest used medical equipment auction house. They empower buyers to purchase from the largest inventory, with no minimum or maximum restrictions, and a fast and easy auction process.
Based in Chicago and with locations in Las Vegas and South Florida, Centurion Service Group is internationally known as an industry leader specializing in surplus used medical equipment auctions. Selling more than 100,000 pieces of medical equipment every year, they have been rated the largest medical equipment auction house in the world. Whether it is your first time bidding at an auction or you are a long-time customer, Centurion Service Group offers resources to assist you during different steps of the auction process. Learn about their:
Live Auctions
Timed Auctions
Buyer Resources
For more information on upcoming auctions, please visit centurionservice.com or contact us at (708) 761-6655.
More equipment. Less work.