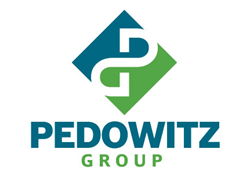 "Scott's new book is a game changer and a must-read for all aspiring Revenue Marketers," notes Debbie. "What an honor to have Scott join me on WRMR PowerTalkRadio, to demystify the MarTech landscape."
Atlanta, GA (PRWEB) April 12, 2016
Scott Brinker joins Debbie Qaqish, Chief Strategy Officer of The Pedowitz Group, on WRMR PowerTalkRadio for Revenue Marketing™ Leaders on Thursday, April 14 at 1 p.m. ET.
Today there are more than 3500 marketing technologies available on the market. The number of these technologies has more than quadrupled in the last year alone. It's no surprise CMOs feel they are drowning in all of the options available to them.
During the 30-minute show, Scott and Debbie discuss how this MarTech explosion affects marketing leaders today and how the CMO can best navigate this saturated environment. Tune into this episode of WRMR on BlogTalkRadio.
Tweet during the show using #wrmrradio.
Scott is co-founder and CTO of Ion Interactive, author of "Hacking Marketing," and editor of Chief Marketing Technologist Blog. During the program, listeners will have the chance to win a copy of Scott's book. "Hacking Marketing" explains how to lead marketing in a digital world where everything--including marketing--flows with the speed and adaptability of software.
"Scott's new book is a game changer and a must-read for all aspiring Revenue Marketers," notes Debbie. "What an honor to have Scott join me on WRMR PowerTalkRadio, to demystify the MarTech landscape."
WRMR is a weekly radio program featuring high profile interviews with today's most successful Revenue Marketing™ leaders hosted by the "Queen of Revenue Marketing" Debbie Qaqish, who has a string of awards and accomplishments.
About The Pedowitz Group – Connecting Marketing to Revenue™
The Pedowitz Group, Inc. 500 company, is the world's largest full-service Revenue Marketing™ company. A two time Pacesetter winner, The Pedowitz Group helps global clients transform their marketing organizations from cost centers to revenue centers by assessing and optimizing six controls: strategy, people, process, technology, content and results. As the authority on Revenue Marketing Transformation™, the company has helped over 1,200 clients begin the journey to driving predictable, repeatable and scalable revenue results. The Pedowitz Group customers have won over 40 national awards for their Revenue Marketing excellence. For more information on how The Pedowitz Group helps clients become successful Revenue Marketers™, visit The Pedowitz Group, call us at 855-REV-MKTG or visit Revenue Marketer Blog.