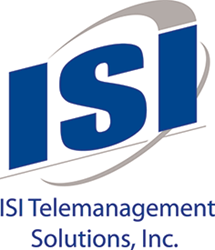 Schaumburg, IL (PRWEB) April 12, 2016
Geekfest brings together Cisco's partners to discuss Cisco's solutions and strategy. On the agenda is a dynamic keynote address from Todd Nightingale, Vice President and General Manager of Cisco Meraki. The event will also include three days of Cisco-expert-led technical presentations from the Business Entities, APO, Software and Solutions Innovations, Advanced Services and DevNet groups.
While at the event, ISI will be focusing on its solutions portfolio for delivering positive business outcomes. With ISI's UC Reporting and Capacity Planning for SIP Conversions through Traffic Analytics, companies gain insightful business intelligence. Through ISI's Contact Center Reporting & Recording, Communication Compliance with Ethical Wall Enforcement, and Technology Adoption metrics, companies can support collaboration and employee productivity with confidence. 
David Dishek, Unified Collaboration Practice Lead with ISI Telemanagement Solutions, Inc., will attend with Chris Welch, Manager of Channel Sales. "Our success aligns with Cisco's strategy," says Dishek, "and our solutions are adaptable to the architectures that Cisco advances. As an ecosystem partner, we enjoy meeting other partners and sharing success stories, so we are proud to sponsor this Cisco event."
ISI offers a broad portfolio of Cisco IVT certified solutions for managing unified communications usage, content, expenses, and people through UC reporting & traffic analytics, collaboration recording, speech analytics, workforce management, and telecom expense management.
Businesses attending this event can inquire with Mr. Dishek or Mr. Welch about ISI's solutions.
About ISI Telemanagement Solutions, Inc.
ISI is a leading provider of quality Unified Communications management solutions for companies seeking to measure, analyze and optimize usage, content, expenses and people. ISI helps clients implement UC management solutions for voice, video, and Jabber IM/Presence that improve business outcomes through UC reporting, traffic.