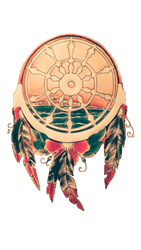 What I love about the Bring It Home Music Festival is how we have tapped into a growing desire in Lake Charles to see the live music scene become a thriving community
LAKE CHARLES, La. (PRWEB) April 15, 2016
Community volunteers committed to growing the music scene in the Lake Charles area are working hard to promote an unprecedented music festival with the goal of reviving the music scene for local and traveling musicians. There will be a series of music contests June 2-16, with a mixer and social event for participating bands and ticket holders on Friday, June 17, and an all-day music event, a culmination of talent on Saturday, June 18 at the Lake Charles Civic Center.
Headliners for the event on Saturday, June 18, include Tank & the Bangas, Gill Landry, Marc Broussard and a special reunion performance of Ashes of Babylon. Competition winners will perform throughout the day. The Saturday event will take place at the Lake Charles Civic Center Coliseum with doors opening at 11 a.m. and music begins at 1 p.m. The final band will take the stage from 9:30-11:30 p.m.
During the day on Friday, June 17, bands participating in the music competition will have an opportunity to take part in private music education workshops and panel discussions with the headlining performers. Along the lines of education, a portion of the proceeds will go to the Francis G. Bulber Youth Orchestra. Later that evening, there will be a VIP reception at Rikenjaks Brewing Company that headliners have been invited to attend from 7-9 p.m. At 9 p.m. the doors will be opened to all festival ticket holders with live entertainment by 'Choctaw Wildfire' of Austin, Texas.
"What I love about the Bring It Home Music Festival is how we have tapped into a growing desire in Lake Charles to see the live music scene become a thriving community that not only supports our local musicians and venues, but brings home some of the best talent in the music industry. Everyone we are working with, from local bands and venues, individuals with a passion for music, to our non-profit partner, the Dr. Francis G. Bulber Youth Orchestra, is excited about this new venture in Lake Charles and the potential for growth this festival holds. By creating an opportunity for local aspiring musicians, including those involved in the Bulber Youth Orchestra, to interact with and learn from established talent, our hope is to foster a supportive network of musicians that will benefit the Lake Area for years to come. We are perfectly located between the music hubs of Austin, Texas and New Orleans, Louisiana to become a must-stop destination for musicians and music lovers, alike. This year's Bring It Home Music Festival is just the beginning of what we envision for the growing Southwest Louisiana," said Danita Noland, Executive Director.
The following venues will host the competitions between June 2 and 16: My Place American Pub, 171 Junction Roadhouse, OB's Bar & Grill, On the Rocks and The Center Stage. Categories include Solo Performers, American Roots, Rhythm & World as well as Rock. The entry fee for patrons to attend the competitions is $5 per concert, if you are not a festival ticket holder.
All-inclusive tickets and festival credentials for the Bring It Home experience will grant you entry to all nights of competitions, the Friday, June 17, mixer and the Saturday, June 18, all day music event held in the Civic Center Coliseum are $45 as pre-sale tickets and will be $55 after April 15. A limited number of VIP tickets, which include perks such as entry to the VIP reception at Rikenjaks Brewing Company, riser seating at the all-day music event, a special lounge with a private bar and food vendor, are $75.
The organizers of Bring It Home: A Deep South Music Festival, presented by And Another One Productions, LLC thanks all local community supporters, especially the Francis G. Bulber Youth Orchestra for being our partner.
For more information, to purchase tickets or to sign up as a performer, visit http://www.BringItHomeFest.com.