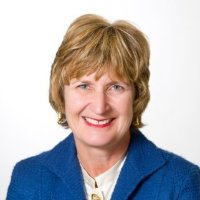 Nancy's experience, expertise, and leadership will help drive Flagship toward our aggressive growth goals as we become the premier tissue analysis company in the immuno-oncology space
Westminster, CO (PRWEB) May 03, 2016
Flagship Biosciences, the leader in tissue image analysis, announced the addition of Dr. Nancy Gillett to its Board of Directors. Dr. Gillett recently retired from Charles River Laboratories (CRL), where, in her last position, she served as Corporate Executive Vice President and Chief Scientific Officer. A board-certified veterinary pathologist, Dr. Gillett joined Charles River in 1999 through acquisition of Sierra Biomedical, a contract research organization specializing in support services for drug development. During her tenure at CRL, she provided corporate leadership and guidance during a period of rapid growth and acquisitions through strategic management and oversight.
"I am excited and honored to join the Board of Directors at Flagship," said Nancy Gillett on her election to the Board of Directors. "The company's unique capabilities in tissue image analysis will be transformational for pathology interpretation, and I look forward to helping the leadership at Flagship maximize the company's potential."
"I am delighted with Nancy's addition to the Flagship Board," said Greg Tucker, Chairman of Flagship's Board of Directors. "We believe Nancy's experience, expertise, and leadership will help drive Flagship toward our aggressive growth goals as we become the premier tissue analysis company in the immuno-oncology space."
About Flagship Biosciences
Flagship Biosciences advances precision medicine by quantifying and simplifying complex pathology through proprietary tissue analysis technology and trusted scientific collaboration. Flagship's focus is providing meaningful data and interpretation, using tissue image analysis solutions to enhance sound decision-making. The company accomplishes this by fostering collaborative partnerships with clients that allow for a comprehensive understanding of the biological endpoints being investigated.