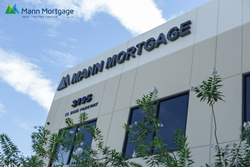 "I couldn't have done it without my team"
Las Vegas, NV (PRWEB) May 06, 2016
A Prestigious Award
Described as the, "Mortgage industry's most comprehensive, most intensely verified list of its kind", the Scotsman Guide rankings are widely considered to be the most accurate rankings of mortgage professionals nationwide. In its seventh year, the 2015 list is the largest and most comprehensive produced thus far according to Scotsman.
FHA Specialist
Robert Coomer and his team of FHA specialists at Mann Mortgage Las Vegas are proud to be ranked #40 nationwide in FHA originations. "We use our team's knowledge and experience to close our customer's loans as quickly and efficiently as possible. The customer experience is our focus", said Coomer. FHA loans accounted for 48% of the mortgages Robert Coomer closed in 2015.
Other Top Spots
In addition to being one of the top FHA originators in 2015, Robert Coomer also finished 230th in most loans closed and 494th in top dollar volume nationwide. "I couldn't have done it without my team at Mann Mortgage Las Vegas", Coomer said. "Our top to bottom focus on the customer experience is what sets us apart."
About Mann Mortgage
Mann Mortgage was founded in 1989 in Kalispell, MT. The business was built on a foundation of integrity, relationships and a genuine concern for family and community. The foundation that it was built on has held strong and has allowed Mann Mortgage, to not only endure the recent mortgage crisis, but to continue to thrive as families and lenders look for stability and integrity even in uncertain times. Mann Mortgage is dedicated to responsible and ethical lending practices.
Mann Mortgage Las Vegas offers one of the largest portfolios of financial solutions for homebuyers and homeowners. For more information, please visit the Company website at http://www.lasvegas.mannmortgage.com or call 702-850-2000 to speak to a mortgage professional.