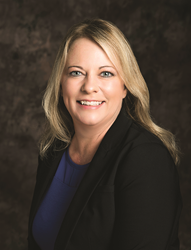 Carl Stratton, Broker for Dennis Realty, Welcomes Tracy Farkas to the Dennis Realty Management Team.
Lutz, FL (PRWEB) July 23, 2016
Residential Real Estate Brokerage is nothing new to Tracy Farkas. As a Seasoned Professional Realtor, Tracy has accepted the position of the Sales Manager and Team Leader of the Dennis Realty office in Lutz.
Tracy moved to Wesley Chapel, FL, from Ohio when she was 10 years old. She is a graduate of Land O Lakes High School and attended Branell College in Tampa. Tracy was hired as a receptionist for a small independent Real Estate Brokerage in 1989. She was inspired by the industry and went forward to get her Real Estate license at the age of 19. Since then she has had decades of experience in the Real Estate industry and is a specialist in Seller and Buyer representation, FHA and VA buyers, Short Sales, Foreclosures, First-Time Home Buyers, and Florida Real Estate Contracts. Tracy has been a Realtor with Dennis Realty for over 6 years and has also trained dozens of agents in that time. Tracy now lives in Wesley Chapel with her family.
Carl Stratton, Broker of Dennis Realty, said "I have known Tracy for several years and have a tremendous amount of respect for her. Tracy understands what makes Dennis Realty a great place to work and build a Real Estate Career. She is a strong addition to our management team and I look forward to working with her."
Dennis Realty & Investment Corporation's Main office is located at 1022 Land O Lakes Blvd in Lutz and has been in business since 1973. Their Hernando County office is located at 3263 Shoal Line Blvd, Hernando Beach, FL. 34607. As a leader in Residential Real Estate and Property Management in the Tampa Bay market, Dennis Realty also offers in-house Title and Closing Services along with Homeowners Insurance. For more information about Dennis Realty & Investment Corp. visit DennisRealty.com