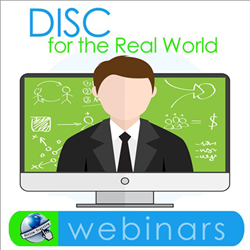 Narrowing down the field of vacation choices is so much easier when you learn to match destinations and activities to your personality style
Boardman, Ohio (PRWEB) May 24, 2016
The average American worker is only allotted ten days of paid vacation a year. Determining how to make the most of that precious time can be stressful. Will you head to the mountains or the beach? The city or country? Will you take a "Staycation," or head out on a family road trip? The choices are endless, but time is limited.
To help take the pressure out of planning the perfect summer trip, PeopleKeys today announced that they will air a free webinar called "How to Plan the Best Vacation Ever." The webinar will air at 2pm EST on Friday, June 3rd, and will teach participants how to plan a vacation that complements their individual personality style, ensuring their time off will leave them thoroughly recharged, relaxed, and refreshed.
PeopleKeys Master Trainer John Schindell, instructor of "How to Plan the Best Vacation Ever," said, "Vacation time is a precious commodity. When you think of all of the time, effort, and money involved in planning a vacation, it can start to get a little overwhelming. Between all of the travel review websites, forums, and guidebooks, what starts out as simply planning a four-day trip can quickly evolve into something that feels like a second job. You want your vacation to be perfect, and what that looks like for you might be dramatically different from everyone else. Narrowing down the field of vacation choices is so much easier when you learn to match destinations and activities to your personality style."
Schindell went on to explain that techniques learned in "How to Plan the Best Vacation Ever" can also be used to:

Learn about the types of trips and trip activities that will best suit your disposition
Understand how to spend your time off in a way that best complements your personality style
Plan and organize your trip to best meet the needs of everyone involved
Determine the dos and don'ts of vacationing, based on your unique personality
The free "How to Plan the Best Vacation Ever" online training will air on Friday, June 3rd, at 2pm EST. The webinar will stream live at peoplekeys.com, and will be available on demand the following day. "How to Plan the Best Vacation Ever" will be presented as a part of PeopleKeys' popular DISC for the Real World series, which includes monthly installments of free interactive 30-minute DISC training sessions on a variety of topics. For more information about PeopleKeys, DISC, their personality testing and behavioral analysis tools, or to register for the June 3rd "How to Plan the Best Vacation Ever" DISC webinar, visit peoplekeys.com.
About PeopleKeys
PeopleKeys has been providing tools to measure the connection between personality and human behavior for over 30 years. PeopleKeys believes that an understanding of human behavior can be used to create effective leaders, improve relationships, streamline productivity, improve communication, and reduce stress. Their DISC personality tests and behavioral analysis tools have been translated into over 23 different languages, and are sold around the world. For more information about PeopleKeys and their DISC solutions, please contact Marketing Manager Kaitlyn Miller at 330-599-5580 x113.