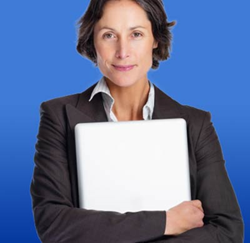 As a NYSED-approved provider, licensed social workers in NY can now chose from HFO's over 20 topic categories containing over 100 online continuing education courses focused on health psychology and behavioral medicine.
Philadelphia, PA (PRWEB) July 12, 2016
HealthForumOnline (HFO), a premier provider of nationally-approved (APA, ASWB, NBCC) online continuing education (CE) for mental health professionals, has just been approved by the New York State Education Department's (NYSED) State Board for Social Work to provide continuing education (CE) to the over 25,000 social workers currently licensed in New York State. This new CE Providership Approval from the NYSED represents HFO's responsiveness to the ever-changing CE needs of mental health professionals, as well as to New York's changing CE requirements for licensed social workers for renewal.
Beginning last year, licensed social workers in the State of New York are now required to complete 36 hours of continuing education (CE) per renewal period in order to be eligible to renew their license to practice. The NYSED allows NY social workers to use online distance learning courses, such as those offered by HFO, to fulfill one third (12 CEs) of their CE requirements per renewal period. Licensed social workers in New York can now chose from HFO's over 20 topic categories containing over 100 online continuing education courses focused on health psychology and behavioral medicine. Acceptable CE course content includes topics such as treating anxiety and depression, human sexuality, psychopharmacology, adaptation to cancer, chronic disease management (e.g., diabetes, lupus, MS), mindfulness, stress management and relaxation techniques, ethics, end-of-life issues, and grief, just to cite a few.
"HealthForumOnline understands that mental healthcare providers, like social workers, play a pivotal role in promoting emotional, as well as physical, adjustment. This is the case when caring for patients as well as their family and caregivers", said Dr. Michelle Rodoletz, the co-founder of HFO and Director of the Continuing Education Program. HFO's online courses offer social workers, psychologists, counselors, and other allied health professionals convenient, cost-effective, theory- and evidence-based CE activities that are targeted and tailored to provide the optimal benefit for busy mental healthcare providers. HFO's online CE courses are an ideal way for busy health professionals to improve patient-based knowledge, clinical skills, and earn CE hours anywhere they have Internet access; making HFO's courses a perfect fit for New York social workers who are seeking ways to get meaningful, cost-effective and convenient CE hours toward this newly mandated requirement.
HFO's courses are available in an online format, as well as in downloadable, transportable PDFs. Health professionals are able to access and complete courses at their own pace, on their own schedule, anywhere there is Internet access. Professionals can print their own online CE certificates to meet licensure deadlines and courses can be revisited to view updates. HFO's online CE courses are updated and maintained on a regular basis to offer state-of-the-science education and since customers have continued access to course updates even after completion, they make a true investment in their continuing education when they learn with HFO.
For more information or a complete listing of social work, psychology, and counseling continuing education courses, visit HealthForumOnline.com.