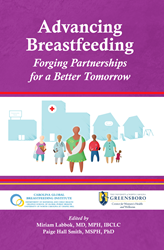 The role of breastfeeding in the physical well-being of not only infants, but children and adults should be openly discussed and recognized.
Amarillo, Texas (PRWEB) July 30, 2016
During World Breastfeeding Week 2016 the global breastfeeding community works to increase awareness for the necessity of breastfeeding. For 2016, the chosen theme for World Breastfeeding Week calls attention to the practice of breastfeeding as a playing a vital role from the very start of life. Praeclarus Press continually supports this theme in all its work by following its mission: excellence in women's health. Praeclarus press publishes more than 70 titles, monograph series, white papers, and produces new webinars monthly.
The extensive catalog available to practitioners who work with breastfeeding families contains work written by some of the leading authors in the field. Additionally many titles were written for mothers, caretakers and other family members. Breastfeeding support books cover topics such as how to get started breastfeeding, working and breastfeeding, breastfeeding and mental health, breastfeeding support, etc. Additionally, Praeclarus Press is proud to publish books on postpartum depression, doula support, grief and loss, trauma, and community support.
From August 1-7 please enjoy our World Breastfeeding Week 2016 promotion. Shop in our online store and save 20% on any title using code WBW2016PP. For information on bulk sales, webinars and events please contact Driector of Operations, Scott Sherwood via email: info(at)praeclaruspress(dot)com
Praeclarus Press is a small press specializing in women's health owned by health psychologist and lactation consultant, Kathleen Kendall-Tackett, PhD, IBCLC, FAPA. Praeclarus means excellent. Praeclarus Press' mission is to provide books and other educational materials that change women's lives. Praeclarus Press is based in Amarillo, Texas.