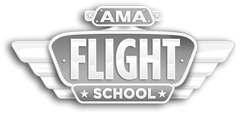 Muncie, IN (PRWEB) July 28, 2016
The Academy of Model Aeronautics is pleased to announce that it has partnered with ESTECO to offer AMA members free ESTECO Academy memberships. ESTECO will sponsor AMA members and offer free academic modeFRONTIER licenses for students and Ph.D. researchers. Usually, these academic licenses cost $120 per year and $240 per year respectively.
ESTECO develops software for multidisciplinary optimization. Its flagship product, modeFRONTIER, is used worldwide in many industries to integrate simulation processes, conduct trade-off studies, and find optimal designs.
AMA members who are students and who use simulation software in their studies can now leverage the advanced capabilities of ESTECO optimization technology to identify the best design configuration. A free ESTECO Academy Student Membership will be granted to verified AMA members who include their AMA registration numbers in the project description field of the ESTECO Academy registration form.
To learn more about AMA's newest educational partnership visit http://www.amaflightschool.org/partners/ESTECOacademy.
###
About AMA
The Academy of Model Aeronautics, founded in 1936, continues to be devoted to national airspace safety. It serves as the nation's collective voice for approximately 190,000 modelers in 2,400 clubs in the United States and Puerto Rico. Headquartered in Muncie, Indiana, AMA is a membership organization representing those who fly model aircraft for recreation and educational purposes.
About AMA Flight School
AMA Flight School is an intriguing, easy-to-use, and interactive educational resource that answers the question, How Do I? Flight School offers do-it-yourself activities, educational resources, outreach information, and lots of video content. It is a user-friendly experience for members, clubs, teachers, and anyone wanting to know more about aeromodeling. For more information, visit http://www.amaflightschool.org.