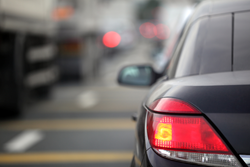 LINCOLN, R.I. (PRWEB) August 17, 2016
Brakes are one of the most important safety features on any vehicle, which means that regular inspections are important. As part of National Brake Safety Month, Amica Insurance is sharing tips to remind drivers to have their brakes checked immediately if they suspect problems.
According to the Car Care Council, brakes go through a normal amount of wear and tear, and eventually they'll need to be replaced. That's why Amica is sharing the following warning signs from CarCare.org that indicate your brakes might need to be inspected:

Noise: There are screeching, grinding or clicking noises when applying the brakes.
Pulling: The vehicle pulls to one side while braking.
Low pedal: The brake pedal nearly touches the floor before engaging.
Hard pedal: Extreme pressure must be applied to the pedal before the brakes engage.
Grabbing: The brakes grab at the slightest touch to the pedal.
Vibration: The brake pedal vibrates or pulses, even under normal braking conditions.
Light: The brake light is illuminated on the vehicle's dashboard.
About Amica Insurance
Amica Mutual Insurance Co., the nation's oldest mutual insurer of automobiles, was founded in 1907. The company, based in Lincoln, Rhode Island, is a national writer of auto, home, marine and umbrella insurance. Life coverage is available through Amica Life Insurance Company, a wholly owned subsidiary. Amica employs more than 3,500 people in 44 offices across the country. For more information, visit Amica.com.
Media inquiries can be sent to MediaCenter(at)amica(dot)com.
Twitter: Amica
Facebook: Amica Mutual Insurance Co.