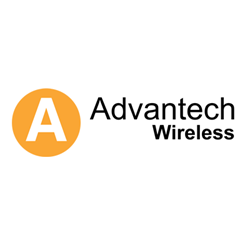 Montreal, Canada (PRWEB) August 19, 2016
Advantech Wireless, a global leader in satellite broadband communications solutions, announced it has received a multi-million dollar order for its AMT-83L advanced satellite modem from a NATO country member.
The AMT-83L satellite modem from Advantech Wireless adds a number of advanced features to the AMT-73L modem series, the first worldwide satellite modem to be certified with MIL-STD-188-165A by DISA.
"These modems have been designed to fulfil advanced two-way satellite gateway communication requirements in Defense Satellite Communications Systems," said Cristi Damian, VP Business Development at Advantech Wireless. "Based on the success of the AMT-73L line of DISA certified modems, with thousands of units deployed and field tested throughout the world, the new AMT-83L class adds powerful modulations and error correcting codes. The AMT-83L also has much higher data rate, full-fledged IP traffic with built in router, and GSE encapsulation. This new modem series supports SATCOM-on-the-move (SOTM) mobility applications with the Direct Sequence Spread Spectrum (DSSS) capability. It is the most advanced multi-platform military-grade modem in the world today."
About Advantech Wireless
Advantech Wireless supports the critical need for High Throughput Satellite communications in a rapidly expanding digital environment. Our proven, low-cost, and highly reliable system solutions are meeting the ever-increasing need for high-bandwidth communications essential to military and government solutions, as well as cellular network providers, broadcasters, robust corporate networks, and security. We integrate award-winning research and development engineering into our designs. The result: custom solutions with lowest overall capital and operating costs, together with an unparalleled commitment to lead the industry in materials, design and reliability.