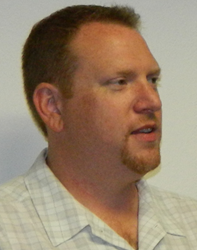 The experience of talking with employers during Manufacturing Month tours encourages students to continue studying design, engineering, mechatronics, welding and construction at college.
Rocklin CA (PRWEB) September 23, 2016
In celebration of National Manufacturing Day, on October 7, 2016, Sierra College, SME Sacramento Valley and Hacker Lab are kicking off new SME Manufacturing Advice Office Hours. SME volunteers will offer advice on design, engineering and manufacturing twice per month. Drop in hours are between 10-11am on the first Monday of the month (Oct. 3) at Hacker Lab Powered by Sierra College, 4804 Granite Dr., in Rocklin. On the third Monday of the month, (Oct. 17) open office hours will be held 10-11am at Hacker Lab in Midtown at 1715 I St, Sacramento.
SME volunteers with expertise in mechanical and manufacturing engineering and product life cycle development will staff the office hours, explained Jeff Briggs, President, SME Sacramento Valley. "Entrepreneurs may request a product design review or ask for help making a 3D printed prototype," said Briggs. Additionally, Hacker Lab offers classes on design and 3D printing. There are several 3D printers at both the Rocklin and Sacramento Hacker Lab locations supplied by Sierra College Center for Applied Competitive Technologies (CACT) to support inventors in producing prototypes.
According to Briggs, manufacturing firms may be interested in gaining a fresh perspective to overcome a challenge or improve existing processes. "The SME members will also be able to give advice on materials sourcing and locating manufacturers to produce products," said Briggs. "The Hacker Lab community is about sharing ideas, connecting people, and celebrating successes in developing new products that can make the world a better place. It is the perfect place for SME to help people with manufacturing issues."
The Sierra College Center for Applied Competitive Technologies (CACT) assists manufacturers throughout the region with training and technical support, explained Carol Pepper-Kittredge, CACT Director, Sierra College. "This partnership with SME and Hacker Lab will give more companies access to local experts and that will drive more manufacturing in this region," said Pepper-Kittredge.
SME Sacramento Valley has arranged several manufacturing tours in the greater Sacramento region held in celebration of Manufacturing Month, according to Pepper-Kittredge. "These tours enable businesses to learn from each other," said Pepper-Kittredge. "When students attend, it makes them aware of the exciting, well paid careers right here in Northern California. The experience of talking with employers encourages students to continue studying design, engineering, mechatronics, welding and construction at college."
Briggs indicated that the following tour dates are planned: Oct. 4 at Ceronix in Auburn, Transfer Flow Inc. on Oct. 7 in Chico, Sierra Pacific Industries on Oct. 11 in Lincoln, Ruff Stuff Specialties on Oct. 18 in Loomis and RobbJack on Oct. 25 in Lincoln. Learn more about the tours at the SME Sacramento Valley website.
The City of Rocklin is also holding a Rocklin Mini Maker Faire® to be held at the Sierra College campus in Rocklin on October 1 from 10 am to 5 pm. In 2015, over 7000 people attended this event and experienced the joy of making, observed Pepper-Kittredge. "Participants can meet other makers of all ages, experience new technology, produce fun projects, make crafts, try science experiments, see amazing inventions and make their own discoveries," said Pepper-Kittredge. "Creative, hands-on experiences are often breakthroughs for people who discover a passion; these are future designers, engineers and manufacturers."
About Sierra College CACT
Sierra College Center for Applied Competitive Technologies (CACT) is focused on Advanced Manufacturing and is funded through the Workforce and Economic Development program of the California Community College Chancellor's Office. Since 1992, the Sierra College CACT has provided customized training in lean, process improvement, zero waste, supervision, workplace software, communication and many other topics for organizations, manufacturers and technology companies throughout Northern California. For more information, go to http://www.sierracollegetraining.com.
About Sierra College
Since its founding in 1936, Sierra College has focused on quality instruction and meeting the needs of the communities that it serves. With approximately 125 degree and certificate programs, Sierra College is ranked first in Northern California for transfers to 4 year Universities, offers career/technical training, and classes for upgrading job skills. Sierra graduates can be found in businesses and industries throughout the region. Our award-winning faculty members enhance their teaching with research, authorship and industry expertise. We are also recognized nationally for excellence in our athletic programs.