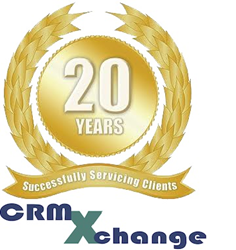 Sarasota, Florida (PRWEB) September 24, 2016
CRMXchange, celebrating its 20th year as the leading online information resource for customer care/contact center professionals, announces a series of free October educational events to address vital issues. The schedule multi-sponsor demo session, plus informational webcasts designed to help bring managers and executives up to speed on emerging strategies and proven best practices.
October 6 - How Data and Analytics Can Turbocharge Your Chat Program – 24-7
Smart use of data is key to a strong, healthy and effective chat program. 87% of businesses plan to extend their levels of reporting and data analytics. But what's the value of reporting without smart tools and methods to connect the dots from insight to action? Whether a basic chat beginner or more advanced, this webcast will advise organizations on using web data, customer journey analytics and text mined insights to improve your chat results and become an engagement fitness expert.
October 13 - Clerical processes got you down? Before and After Case Studies with Robotic Automation - NICE
Research shows that 50% of companies plan to, or are actively pursuing, an RPA (Robotic Process Automation) pilot. Why? RPA has proven success in improving speed, accuracy, and quality of work, not to mention happier, more productive employees. Hear customers' 'before and after' stories and the amazing results they achieved with automation.
October 18 – Roundtable: Best Practices to Enhance Customer Loyalty and Employee Engagement – Tenacity and Verint
Businesses are more aware than ever of the positive impact that customer loyalty and employee engagement can have on corporate performance. While methods to improve both of these critical areas are continually evolving, which techniques prove most effective for each company's specific needs, and how do organizations measure the short and long-term benefits to an organization?
October 20 - Agent Evaluations: The Cherry-Picking Dilemma – OpenText
Most coaching programs only barely reach a valid sample size, and even with the best intentions, agents often perceive interaction selection as a cherry-picking exercise designed to find more fault than praise. This is the cherry-picking dilemma. So how can quality monitoring programs target a "theme" such as upselling, empathy or script adherence without cherry picking the negative? How can a score be assigned to every interaction? Savvy QM leaders are taking the randomness out of their approach, establishing innovative best practices in analytics-driven scoring.
October 25 - Workshop: Does Your Contact Center Make or Break the Customer Experience? - West
During this interactive workshop, companies will learn to evaluate the experience their current contact center provides, as well as look into the many ways customer journey can be improved. We'll review critical elements of the current platform, including channel capabilities, self-service, agent performance and mapping a customer journey.
About CRMXchange
CRMXchange is the premiere destination for information on customer relationship management solutions, including customer interaction best practices, CRM programs, training, and other valuable industry resources. To view the full schedule of upcoming webcasts for the year and to register for individual sessions, visit CRMXchange