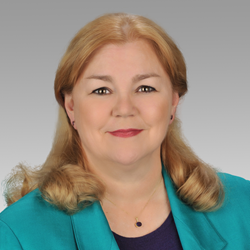 "The firm has long enjoyed a solid reputation as an industry leader in environmental engineering due to their high standards, collaborative atmosphere, and technical expertise, and I look forward to being a part of such an upstanding team."
(PRWEB) September 27, 2016
Tata & Howard, Inc., a leading innovator in water, wastewater, stormwater, and environmental engineering solutions, is pleased to announce that Rhonda E. Harris, P.E., WEF Fellow, has joined the firm as Vice President. Ms. Harris brings over 40 years of experience in managing and administering a variety of facilities and programs in the water environment industry. She will be working out of Dallas, Texas.
"I am thrilled to join Tata & Howard," commented Harris. "The firm has long enjoyed a solid reputation as an industry leader in environmental engineering due to their high standards, collaborative atmosphere, and technical expertise, and I look forward to being a part of such an upstanding team."
"Rhonda shares the same vision and values as Tata & Howard, and enhances the team with superior technical mastery as well as the highest level of discipline," stated Donald J. Tata, P.E., President of Tata & Howard. "In addition, her international experience in asset management and business practice consulting will allow us to augment current services, create new initiatives, and expand geographically, which are all in line with our strategic plan."
In 2015, Ms. Harris was named a WEF Fellow by the Water Environment Federation (WEF). This prestigious designation recognizes career achievements, stature, and contributions to the water profession. Ms. Harris has been actively involved on an international level in addressing issues of water and sanitation through leadership and participation in the top water professional organizations in the world. As a Past President of WEF, an elected member of The International Water Academy (TIWA), an Honorary Member of the American Water Works Association (AWWA), a member of the Executive Committees of LakeNet and The Inter-American Water Resource Network (IWRN), and participant in a number of additional non-governmental organizations (NGOs) in the water sector, she has worked for change and improvement of the global water environment for many years. She holds a B.S. degree in Civil Engineering from the University of Texas at Arlington, and an M.B.A. degree in Business Administration from Southern Methodist University.
About Tata & Howard, Inc.
Founded in 1992, Tata & Howard, Inc. is a 100% employee-owned water, wastewater, stormwater, and environmental consulting engineering firm dedicated to consistently delivering cost-effective, innovative project solutions. Working with clients as a trusted partner, Tata & Howard provides a full range of environmental engineering services, from concept to completion, as well as sustainable solutions including low impact development and LEED certified building. Tata & Howard has gained a solid reputation as an industry leader in the Northeast by bringing knowledge, integrity, and dedicated service to all sized markets, both public and private. With offices in Massachusetts, Connecticut, Maine, New Hampshire, Vermont, Arizona, and Texas, Tata & Howard's national expansion has included projects in Louisiana, New Mexico, New York, and Pennsylvania. For more information, please visit http://www.tataandhoward.com.