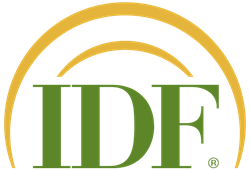 SupplySide West is known for showcasing innovative solutions in the industry, and we're excited to show off our latest innovative product, CHiKPURE™.
Springfield, Mo. (PRWEB) October 04, 2016
International Dehydrated Foods, Inc. (IDF), a company specializing in natural chicken ingredients, will have a presence at the 2016 SupplySide West Show, which will take place from October 4-8 at the Mandalay Bay Hotel in Las Vegas. For over 20 years, SupplySide West has attracted consumer packaged goods (CPG) manufacturers, marketers and formulators searching for their next innovative ingredient.
Well known for natural chicken protein ingredients, IDF™ representatives will exhibit CHiKPURE™, the company's first organic chicken protein concentrate powder, and be available to discuss its nutritional benefits and applications. "We're incredibly excited to share the news about CHiKPURE™ and the future applications it will help launch," said Lynch.
Conference attendees will also be able to discuss IDF's chicken protein concentrate powder, benefits and wide range of uses with company representatives stationed at the IDF™ booth (G-120). Representatives will offer samples of the company's leading products as well as giveaways.
About the Event
IDF will represent the natural chicken ingredients industry alongside more than 1,200 other exhibitors at SupplySide West, an event that exists to educate and connect leaders within various CPG industries. The five-day conference will offer workshops, panel discussions, GMP training and even a tasting bar for attendees. Featured speaker, Cara Welch, Ph.D., FDA's senior leader of the Office of Dietary Supplement Programs, will present the latest insights on issues including new dietary ingredient (NDI) guidance and GMP compliance. A question and answer session will follow.
About IDF
For over 30 years, IDF™ has crafted real food ingredients that provide a nutritional and flavorful foundation for soups, sauces and more. IDF's ingredients offer quality protein and flavor to help maximize value across many applications including snacks, meal replacement foods and ready-to-eat meals.
To learn more about SupplySide West, visit west(dot)supplysideshow(dot)com. For more information on IDF's full line of products or to learn more about CHiKPURE™, visit idf(dot)com or contact Erin Danastasio at edanastasio(at)idf.com.