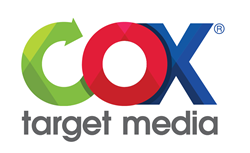 St. Petersburg, FL (PRWEB) November 03, 2016
Cox Target Media (CTM) is proud to announce that Ashley Roberson has joined the company, taking on the role of Consumer Packaged Goods (CPG) Campaign Manager. She is responsible for creating a streamlined approach to sales execution as it relates to CPG -- from developing pertinent client strategies to driving successful implementation.
Roberson joins CTM from Catalina, a personalized digital media company, where she spent over four years managing budgets for multiple CPG brands, including Big Heart Pet Brands, Dole, Mead Johnson and White Wave Foods. While at Catalina, she served as a team lead in Account Management and as a platform manager. Her background also extends into the insurance industry, more specifically commercial and surety lines.
Roberson received her bachelor's degree in business administration from Florida A&M University in Tallahassee, Florida.
About Cox Target Media
Based in St. Petersburg, FL, Cox Target Media (CTM) is a national direct marketing company that offers targeted marketing solutions to identify and engage specific shopper segments. We provide marketers with keen insights into how consumers think and behave when shopping and buying. CTM's mass reach – coupled with powerful, precise targeting and true consumer insights – drives measurable-buying transactions across verticals, including consumer packaged goods (CPG), over-the-counter (OTC) and omnichannel retail. CTM is the parent company of Valpak, one of North America's leading direct marketing companies, and Savings.com, a leading online source for savings. CTM is a subsidiary of Cox Media Group in Atlanta.
###