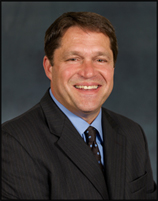 DOYLESTOWN, Pa. (PRWEB) November 16, 2016
Bucks County family law firm Williams Family Law, P.C. is pleased to announce that managing partner, Jeffrey M. Williams was a speaker at the annual "Family Law Practice in Bucks, Chester, Delaware, and Montgomery" CLE at the Pennsylvania Bar Institute (PBI). Williams, a family law attorney for 35 years, has been a speaker at the annual program for nearly two decades.
The initial program was presented in Philadelphia on Nov. 9. A second presentation will be given in Plymouth Meeting, Montgomery County on Dec. 6. Registration is required.
Focusing on the theme of "navigating across counties," the CLE discussed the differences across the family court systems in Philadelphia and its suburban counties. "Procedures in each county are vastly different," said Williams, "but family lawyers frequently find themselves crossing county lines."
With the help of associate Jennifer R. Ryan, Williams supplied a general overview of his law practice in Bucks County and provided valuable tips about Bucks County family court for his peers.
Williams is widely regarded as one of the top divorce attorneys in Bucks County and one of the leading family law attorneys in Pennsylvania. His courtroom instincts and honed litigation skills have made him a fixture in Philadelphia-area divorce law. He is the only Fellow of the American Academy of Matrimonial Lawyers with a primary office in Bucks County and is a Diplomate of the American College of Family Trial Lawyers, whose membership is limited to 100 attorneys nationally.
Williams concentrates his practice on domestic relations, primarily handling complex divorce, high-income alimony/spousal support, complex child support, and high-conflict child custody cases. He has served as the secretary, first vice president, and chair of the Pennsylvania Bar Association Family Law Section and currently is a member of the Association's Executive Committee. He is an active member of the Bucks County Bar Association and formerly served as treasurer and chairman of the association's Family Law Section, as well as a member of the Association's Board of Directors.
Ryan, an associate at Williams Family Law, P.C., focuses her practice on all aspects of family and matrimonial law matters including alimony/spousal support, divorce, equitable distribution, marital agreements, child support and child custody. She also is experienced in family law arbitration and mediation, alternative dispute resolution approaches to settling a legal dispute without resorting to a judicial trial.
Williams Family Law, P.C. – Williams Family Law, P.C., is a premier family law firm based in Bucks County, Pa. The firm provides individuals with matrimonial and family law legal counsel and representation in alimony, child support, child custody, divorce, domestic partnership and cohabitation, grandparents' custody rights, equitable distribution, marital settlement agreements, prenuptial and postnuptial agreements, separation agreements, spousal support, matrimonial taxation and related matters. The family law attorneys also provide guidance and representation in alternative dispute resolution forums, handling mediation, arbitration and custody dispute resolution. The practice at Williams Family Law centers on four core principles: experienced guidance, compassionate advice, powerful advocacy and knowledge of the local courts and counsel. The firm prides itself on leadership within the profession and a strong record of success. To learn more, visit http://www.bucksfamilylawyers.com or email questions(at)bucksfamilylawyers(dot)com.
# # #