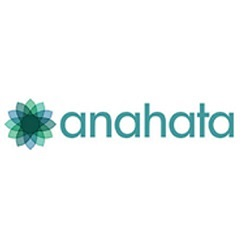 Anahata intends to add value to the sector, relying on the best earth-friendly farming techniques.
Melbourne, Australia (PRWEB) January 07, 2017
Anahata, the West Australian software development company, is foraying to offer organic food like organic milk, nuts, and vegetables. The company is well equipped to develop a small farm in the Perth Hills to give shape to their venture, with simultaneous improvement in their software development work.
Moving towards the planned rollout of organic milk, nuts and vegetables in 2018, Anahata has embarked on developing a small farm beneath the rolling hills of Perth. With more and more consumers grappling with health issues as a consequence of consuming in-organic food, the need to initiate organic food has become quint essential. Thus, it is commendable that a company which provides software solutions to simplify work, also initiates to promote organic food for healthy living.
Free from pesticides and chemicals, all organic food products have manifold health benefits, which Anahata plans to make available to consumers from the next calendar year. For example, Organic milk is scientifically proven to have higher levels of antioxidants, omega 3 fatty acids and CLA, the three of which have been touted to aid good health. By virtue of not being propped up by preservatives for a longer shelf live, organic products end up being consumed fresh.
Pablo Rodriguez, the founder of Anahata explained, "We chose Perth Hills, primarily because of the vibrant green community markets that are growing in popularity. We chose to be close to where a lot of action is focused." For, Perth is gradually turning into a destination for green farming with some of the best organic markets.
When probed about the choice of a food product portfolio to go with software development, Pablo Rodriguez said, "Our vision is to position ourselves as a group with diverse business interests, with strong focus on sustainable and responsible development, and organic products that fit into our scheme of things."
Growing at 15%, the organic food products industry in Australia has witnessed record increase in areas used for organic farming. As a new entrant, Anahata intends to add value to the sector, relying on the best earth-friendly farming techniques. If their record is any indication of their practices, then Perth is set to receive yet another successful green farmer.
About The Company:
Anahata Technologies Pty Ltd is an Australian privately owned software development company with presence in Perth and Melbourne and specializing in the analysis, design, implementation and support of cost-effective, custom built software applications. The company was founded in Western Australia in 2010 by Pablo Rodriguez Pina. The company is Oracle Java Specialized Gold Partner and delivers custom software solutions based on Oracle Technology, such as Java, Java Enterprise Edition, MySQL or Oracle Database.