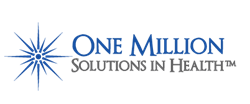 Mobile healthcare is an essential part of our future. Understanding and optimizing a myriad of counter-balancing objectives will be key to success.
Boston, MA (PRWEB) January 31, 2017
One Million Solutions in Health has worked with FDA Smart, experts in US FDA Regulatory submissions and approvals, to present a considered review of "Mobile Medical Apps & US FDA Regulatory Oversight: Is it Still a Thin Red Line?" by Ram Balani, CEO and Founder, FDA Smart Inc.
This webinar begins by providing a backgrounder and overview of healthcare industry forces, including consumer attitudes, global healthcare initiatives and new wireless information technologies, including cloud and nanotechnology, plus mobile devices like Smartphones and tablets, as they are specifically related to mobile healthcare.
The webinar then shifts to cover conventional medical devices oversight by the US FDA, followed by the mobile medical applications Guidance released in September 2013. The Guidance is explained in simple terms, with examples to assist learning and provide memorable take-aways. The 'thin red line' is discussed with examples.
The webinar ends by dissecting future anticipated developments from:
> The effects of Obamacare implementation in the US
> Various global and government Healthcare initiatives
> Future developments in new, advancing technologies like nanotechnology
> Wireless and secure cloud storage
> Changing global population demographics
> Impact on future mobile medical apps
Mobile healthcare is an essential part of our future. Understanding the regulations and also optimizing the benefit despite a myriad of counter-balancing objectives, will be key to success for any organization venturing down this path.
Review the webinar here: "Mobile Medical Apps & US FDA Regulatory Oversight: Is it Still a Thin Red Line?".
ABOUT ONE MILLION SOLUTIONS IN HEALTH:
As a not-for-profit, the goal of One Million Solutions in Health™ is to shape health care by sharing solutions and, importantly, to accelerate the discovery, development and delivery ... of innovative cures, treatments and preventative measures for patients around the world. By facilitating efforts to ensure organizations can Connect, Learn + Share, Innovate and Collaborate, our vision is to improve health care delivery, accelerate life sciences research and share patient and consumer-focused ideas and solutions.
By engaging scientists, entrepreneurs, investors, innovators, industry experts, health care professionals, and patients across various disciplines, and from around the world, we can utilize the power of the internet to disrupt things in a positive and transformative way to accelerate the movement of new solutions and scientific discoveries from the scientist to the patient.
The Technology Evaluation Consortium (TEC) brings together life sciences and/or health care companies and technology providers, and other relevant partners (e.g., government and Universities) to evaluate and validate technologies or services in a collaborative environment. The model empowers technology providers and industry end users to collectively assess a number of technologies in a cost-effective manner, producing a depth and breadth of results that no company can achieve alone.
We are on our way towards accelerating high-potential innovations, catalyzing investment and increasing awareness of, and support for, important ideas to improve health and save lives. We are thrilled to have you be a part of this transformative journey!
IF YOU HAVE A TECHNOLOGY, SCIENTIFIC DISCOVERY OR MEDICAL SOLUTION YOU WOULD LIKE US TO HELP SHARE WITH THE WORLD, CONTACT US.
For more information: http://www.onemillionsolutionsinhealth.org
CONTACT:
One Million Solutions in Health™
Dawn Van Dam
Executive Director & CEO
Email: dawn.vandam(at)onemillionsolutionsinhealth(dot)org
Phone: 416-402-8274
Twitter: @DawnVanDam