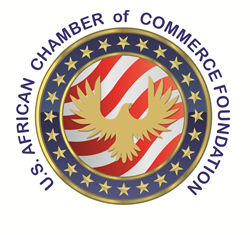 Washington, DC (PRWEB) March 08, 2017
The President, Martin Mohamed, of the U.S. African Chamber of Commerce believes that the Somali Newly Elected Government can benefit from an increase of Trade Representation by the African Growth Opportunity Act, that is -- to promote the USA-African Relations and Bilateral Trade to East African Countries.
The U.S. African Chamber of Commerce (USACC) has nominated Ayan Abukar as the President of Action for East African People and the Contact Person for Somalia to advise on opportunities within AGOA. AGOA, which stands for The African Growth and Opportunity Act (AGOA), is a United States Trade Act, enacted on 18 May 2000 as Public Law 106 of the 200th Congress. AGOA has since been renewed to 2025. The legislation significantly enhances market access to the US for qualifying Sub-Saharan African (SSA) countries. (https://agoa.info/about-agoa.html)
Ayan Abukar has worked hard for the past ten years with the Somali Government in Mutisia, Somalia which just last month had elected a new President as well as new Cabinet Ministers. The Somali people and Somali Government need a quick turn-around to rebuild their economy and Infrastructure. The USACC is the leading advocacy organization for U.S. African relations and emerging African markets. The USACC is the umbrella organization for African chambers of commerce and professional trade and business associations throughout the United States and abroad.
Sharif L Kari is USACC Board Chair. Ayan Abukar, President, may be reached at 202-489-0512, Ayan(at)AFEAP(dot)ORG, Action For East African People. 1325 G Street, NW Washington, DC 20005.
Sharif L Kari
USACC Board Chair.
Ayan Abukar, President
202-489-0512