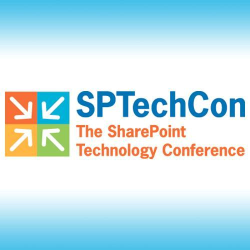 (PRWEB) March 14, 2017
VisualSP, a leader in SharePoint user performance support and video training, will be exhibiting its latest in-context user training products at SPTechCon 2017 in Austin, Texas April 2-5.
The company will showcase its flagship on-demand training solution, the VisualSP Help System for SharePoint, along with its newest product, VisualSP Training for Office 365.
The Help System has been updated with inline editing for administrators. "Late last year we rolled out the new functionality for the SharePoint Help System," said VisualSP CEO and founder Asif Rehmani. "This is the first time we're revealing the new capabilities in Austin."
"SharePoint is one of the least understood components within the Microsoft Office environment," added Chief Revenue Officer Mark McDermott, "therefore it's important that we meet with the SharePoint community – the folks that deal with supporting users – to let them know that a simple yet powerful option exists for getting users on board. One that is always there, in the user workspace, to provide help wherever and whenever it's needed."
Visitors to the VisualSP exhibit booth will also see the new Training for Office 365 app, which uses the same multimedia, on-demand training approach for the entire Office 365 suite. "We've had a great response to this solution, which provides even more capabilities than our Help System for SharePoint," said Rehmani.
Interested parties who will not be attending SPTechCon can learn more about the Training for Office 365 solution here.
Rehmani, a Microsoft MVP and frequent SPTechCon presenter, will also be speaking at the conference. VisualSP provides a $200 discount to conference attendees who use its exclusive code "VisualSP" when they register. For anyone interested in attending, visit the SPTechCon registration page.
To learn more about VisualSP's on-demand training products, visit http://www.visualsp.com.
*****
VisualSP® has been a leader in e-learning/performance support integration with SharePoint since 2004. The company introduced its on-demand, inline Help System for SharePoint to assist end users in developing mastery over common SharePoint tasks. In 2016, VisualSP expanded its technology solutions to online Microsoft products. The company is led by Microsoft MVP and MCT Asif Rehmani. To learn more, visit http://www.visualsp.com.