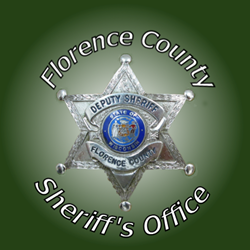 I think we are saving over $6,500.00 per year due to the tremendous savings in time.
Green Bay, WI (PRWEB) March 22, 2017
Moving a complex employee shift rotation online to save time and complying with union overtime rules was a necessity for Florence County Sheriff's Office.
"We are unionized here, and I thought it would be an issue for calling people in on overtime according to the union contract. The union worked with us so we could do the coverage requests using the Aladtec system. Because the Aladtec software time and date stamps, we can take the overtime sign-ups to meet the contract requirements," explains Sheriff Jeff Rickaby, Florence County Sheriff's Office, Wisconsin.
Along with ensuring union overtime compliance, this agency wanted to switch from scheduling their 25 officers on paper and move to an online employee scheduling system that could easily handle their challenging shift rotation.
"We scheduled our staff on paper, and it was difficult and time-consuming. We needed a better method. Our work schedule is complicated from the standpoint that we have a standard four day on four day off schedule, what makes it different is our staff rotates within that schedule to maintain constant relay of day to day information. Someone is always working today that worked yesterday; this eliminates information loss on routine day to day things. Instead of having two different work groups opposite of each other we actually have six work groups," adds Rickaby. "I contacted Aladtec and within a very short period of time they were able to customize their software to suit our particular scheduling needs. The free training on the software was well done and easy to understand."
Public Safety Agencies find they are saving vast amounts of time after switching to Aladtec. Processes are automated, there are fewer errors, and the flow of communication is greatly improved. "Aladtec saves us several hours each week, often that time was spent calling staff notifying them of schedule changes. Since we don't have to do that anymore, I think we are saving over $6,500.00 per year due to the tremendous savings in time. The software has also eliminated scheduling errors," states Rickaby. "Our agency had some hesitation changing to an on-line schedule program. One of my older supervisors was very apprehensive about the change. We have been using the scheduling software for over two years, and now he wouldn't be without it and neither would the rest of the agency."
About Florence County Sheriff's Office: Florence County is located in northeastern Wisconsin on the border of Michigan's Upper Peninsula. Their agency motto is: A community resource, while their mission statement is: To be a valuable and effective resource for the people of Florence County. For more information on Florence County and their Sheriff's Office visit: http://www.florencecountywi.com
About Aladtec: They proudly provide online employee scheduling and workforce management software to over 1,800 organizations, primarily within the Public Safety Sector. These customers count on Aladtec every day to help them save time and improve efficiency. For information about their affordable industry specific options, or to try a free demo, please visit: http://www.aladtec.com
###
CONTACT INFORMATION:
Aladtec, Inc.
387 Arrow Court
River Falls, WI 54022
(888) 749-5550 Toll-Free
(715) 690-2300 Phone
(801) 406-5550 Fax
mellissa(at)aladtec(dot)com