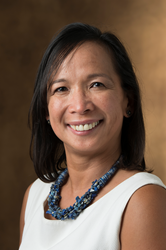 The integrative nature of the certificates allows students to integrate courses into a program that advances their own professional growth
Edwardsville, Ill. (PRWEB) March 29, 2017
Southern Illinois University Edwardsville has introduced three post-baccalaureate certificates as part of its integrative studies master's program:

Marketing and public relations, which requires the completion of 18 hours of courses, split evenly between the Departments of Applied Communication Studies, and Management and Marketing
Sustainability, which requires the completion of 18 hours of courses, split evenly between the sociology and environmental science programs
Transportation engineering and construction management, which requires the completion of 19 hours of courses, split between the Departments of Civil Engineering and Construction
A post-baccalaureate certificate provides in-depth training that leads to a specific set of skills or knowledge. The certificate confirms that a student has mastery of the content of a clearly defined sub-field of an academic major field of study.
"These certificate programs provide students opportunities for professional advancement in a variety of fields," said Zenia Agustin, PhD, director of integrative studies. "The integrative nature of the certificates allows students to integrate courses into a program that advances their own professional growth in an emerging career field."
Introduced in fall 2015, the integrative studies master's program allows students to earn a graduate degree that meets their specific career goals by integrating courses from two or three disciplines. No similar interdisciplinary programs are offered in the St. Louis metropolitan region. The closest comparable program is more than 75 miles from SIUE.
Currently, the following interdisciplinary studies specialty areas are being offered:
Applied Environmental and Communication Studies (MS)
Cultural Education Advocacy (MA)
Cultural Heritage and Resources Management (MA, MS)
Diversity Issues and Global Affairs (MS)
Diversity Training (MA)
Engineering Management (MS)
Information Systems and Graphic Design (MS)
Media Management (MS)
Organizational Design Thinking (MS)
Sustainability (MA, MS)
"The integrative studies master's and post-baccalaureate certificates are particularly attractive to a student who has diverse interests that span multiple academic disciplines and wants to blend those interests into one cohesive program," Agustin said.
An integrative studies post-baccalaureate certificate program requires a minimum of 18 semester hours of graduate credit. Courses taken may be counted toward the completion of a graduate degree.
Students can create an individualized program if none of the existing programs meet their interests or needs. Working within already existing programs and courses, graduate students can work with two or more faculty mentors to design an academic plan with a maximum of three focus areas.
For more information, contact Zenia Agustin at zagusti(at)siue.edu.
By preparing the next generation of leaders in a knowledge-based economy, SIUE's Graduate School fulfills the region's demand for highly trained professionals. Graduate school offerings include arts and sciences, business, education, engineering, nursing and interdisciplinary opportunities. SIUE professors provide students with a unique integration of theoretical education and hands-on research experiences. Students can obtain graduate certificates or pursue master's degrees, and be part of a supportive learning and rich intellectual environment that is tailored to the needs of adult learners. The Graduate School raises the visibility of research at SIUE, which ranks highest among its Illinois Board of Higher Education peers in total research and development expenditures according to the National Science Foundation. Doctoral programs are available in the Schools of Education (Ed.D.) and Nursing (DNP). The School of Engineering and the Department of Historical Studies feature cooperative doctoral programs (PhD).