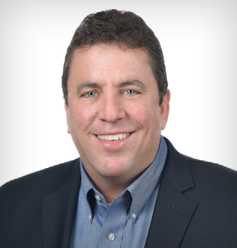 "TPG is honored to be named a finalist for Marketo's Partner of the Year again," said Bruce Culbert, Chief Service Officer, TPG. "We are especially proud of our award winning client work over the years, which includes 16 Revvie winners and 35 finalists."
(PRWEB) March 29, 2017
Revenue Marketing™ consulting firm, The Pedowitz Group (TPG), has been named a Revvie Award Finalist for Digital Services Partner of the Year. Marketo will announce winners later this week and celebrate those winners during the awards ceremony on April 23, 2017 at the Marketing Nation Summit in San Francisco, April 23-26. TPG will be located in booth E351 and co-host an evening engagement at The View on April 24 at the Marriott Marquis – To attend register here.
The Revvie Awards consist of 14 categories recognizing partners and customers who are leveraging Marketo to drive the future of marketing and customer experience. The Digital Services Partner of the Year award recognizes the partner who is delivering outstanding value to Marketo enterprise and SMB customers through marketing transformation, implementation or creative services.
"TPG is honored to be named a finalist for Marketo's Partner of the Year again," said Bruce Culbert, Chief Service Officer, TPG. "We are especially proud of our award winning client work over the years, which includes 16 Revvie winners and 35 finalists."
Partners since 2009, TPG is a full service Marketo consulting company offering strategy, technology, execution, training and support.. TPG won Partner of the Year for three consecutive years from 2012-2014 and was named a finalist in 2015. Today TPG has one of the largest and most successful Marketo practices in the world, servicing over 700 mutual clients.
Marketing Landscape & Client Results
With the proliferation of the MarTech scene, today's enterprise companies typically have over 20 solutions in their stack. To maximize Marketo's effectiveness, TPG positions Marketo as the centerpiece of its Revenue Marketing Architecture for customers adopting marketing technology to improve customer engagement and revenue generation. TPG has incorporated eight years of Marketo best practices and experience into its enterprise deployment model. This model is customized for large, complex implementations and manically focused on accelerating revenue and return on Marketo investment. Here are a few results that TPG has achieved for joint Marketo clients:

Large financial services firm: Created sales pipeline of $1.1B in asset values through a nurture campaign.
Large telecom technology and services firm: Exceeded their goal of $341M in marketing sourced opportunities by 10% to overachieve $370M.
Technology services firm: Began forecasting marketing's contribution to pipeline, and within the first year realized a 155% annual target achievement.
About The Pedowitz Group – Connecting Marketing to Revenue™
The Pedowitz Group wrote the book, and is the undisputed thought leader on Revenue Marketing™. As your partner, TPG helps you plan, build and optimize your revenue engine by delivering services in MarTech, demand generation and marketing operations. We believe that Marketing is the driver of customer engagement that fuels the revenue engine. The Pedowitz Group customers have won over 50 national awards for their Revenue Marketing excellence. To discover how we can help your organization become successful Revenue Marketers™, visit http://www.pedowitzgroup.com, or call us at 855-REV-MKTG or visit Revenue Marketer Blog.
# # #