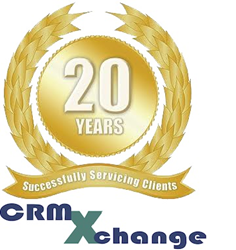 Sarasota, Florida (PRWEB) April 06, 2017
CRMXchange, celebrating its 21st year as the leading online information resource for customer care/contact center professionals, announces a series of free educational events to address these vital issues. The schedule includes multi-sponsor sessions, plus informational webcasts designed to help bring managers and executives up to speed on emerging strategies and proven best practices.
April - State of IVR – http:// How Omni-channel is Driving the Evolution of Voice Self-Service - Nuance
Cost pressures, escalating customer expectations, and the explosion of interaction channels have combined to exert enormous pressure on the existing customer care delivery model. The reality is that customers still call an IVR – and depend on it more than ever to resolve complex issues they can't address through other channels. We explore the future of omni-channel customer care and the IVR's role in this new paradigm; what organizations can do right now to optimize their IVR and the customer experience, and what the next generation of intelligent, conversational IVR will look like.
4/6 - Tech Tank – Customer Delight: Live Demonstrations of Breakthrough Innovations- inContact, Aspect, Creative Virtual
The contact center industry is a space where constant progress is the norm; making it an overwhelming task to keep track of the latest innovations. Get an inside look at emerging solutions that are already having a significant impact on the marketplace. Attendees will view demonstrations of the most advanced contact center technologies and see how they can help resolve ongoing issues.
4/11 - 5 Steps To Delivering Exceptional Multilingual Support-GeoFluent by Lionbridge
Today, most contact centers support one primary language. To anyone speaking or writing a different language, they simply apologize and attempt to service them through the agent's language. We know this is a problem and it will get even harder based on new research showing that 50% of contact centers expect an increase in multilingual interactions over the next three years. We discuss five steps to develop and optimize the right multilingual support for the organization.
4/25 The Man vs. Chatbot Main Event by 24-7
While chatbots can reduce labor costs and streamline many digital policyholder interactions, they can't handle all customer journeys or solve every problem your policyholders have. The future of customer service is not a question of human versus machine, but rather how to find the right mix of human and machine.In this live session, we demonstrate how intelligent chatbot technology can be used to deliver instant, automated service for most customer journeys, while engaging a human chat agent for more complex scenarios.
4/27 – Discovering the ROI of Call-Back Solutions for Your Contact Center– Fonolo
Find out why an increasing number of contact centers are better handling call-volume spikes, lowering abandonment, and reducing cost-per-call, by using call-back technology. Learn how one call center seized the opportunity to implement call-backs, and as a result has improved performance and the customer experience.
About CRMXchange
CRMXchange is the premiere destination for information on customer relationship management solutions, including customer interaction best practices, CRM programs, training, and other valuable industry resources. To view the full schedule of upcoming webcasts for the year and to register for individual sessions, visit http://www.crmxchange.com/call_center_webcasts.asp