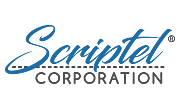 mSign gives the ability to sign anywhere, wirelessly, using a mobile device. EasyScript 3.0 allows switching ProScript with a simple-to-use taskbar application
COLUMBUS, OHIO (PRWEB) May 09, 2017
Scriptel® Corporation (Scriptel), a long-time provider of electronic signature solutions and capacitive pen digitizing components, today announced the release of Scriptel mSign™ and Scriptel EasyScript™ 3.0. mSign, which enables any software application integrated with Scriptel APIs to turn Android or iOS mobile devices into wireless signature pads, will be available for download from Scriptel.com. After July 3, 2017, Scriptel ScripTouch™ USB signature pads with the EasyScript interface will begin shipping with the new EasyScript 3.0 features, which allow users to switch the signature pad between EasyScript and ProScript™ interface modes and allow software developers to create customized workflows for the first time on EasyScript signature pads.
"mSign complements our USB signature pad products and gives users the ability to sign anywhere, wirelessly, using a mobile device. EasyScript 3.0 is the newest version of our unique, patent-pending EasyScript interface that includes the ability to switch to ProScript with a simple-to-use taskbar application," said Steve Sedaker, Director of Strategic Marketing at Scriptel Corporation. "mSign will work with any software currently integrated with one of Scriptel's APIs, supports wireless communication over either private or public network, and can even work alongside our USB signature pads in the same system. EasyScript 3.0 enables users that may have multiple Scriptel-integrated software applications to be sure they can use one signature pad across all of them."
mSign allows a mobile device to behave exactly as a Scriptel signature pad with all signature data passing over a WiFi or mobile data connection using end-to-end encryption. mSign consists of three parts:

mSign Mobile, a free mobile app for iOS and Android
mSign Desktop, a desktop application which runs on the client PC that would normally have one of our USB signature pads attached
mSign Server, which is Scriptel-hosted and is free over public networks. It is also available to be licensed on-site for enterprise customers who require their encrypted signature data to stay within their own internal networks
mSign Desktop will be offered with a free 90-day trial period and then can be extended for regular usage at a one-time license fee per installation. In addition to giving our software partners a wireless signature pad option to offer to their users, installing mSign Desktop will allow any user to take advantage of Scriptel's free Sign and Save™ plugins and add-ons. Using mSign together with Sign and Save and its plugins and add-ons will enable users at work and in their home environments to add high quality, authentic, handwritten electronic signatures to:

Adobe PDF documents (including placing a full digital signature for tamper detection),
Microsoft Word and Excel documents,
Google Docs and Sheets documents,
OpenOffice/LibreOffice Write and Calc documents, and
Virtually any other application via an image file or TWAIN scanner input
All without the need to purchase a new piece of USB hardware.
EasyScript 3.0 is the result of continued enhancements to Scriptel's popular EasyScript API. EasyScript enables simple plug and play, no-client-install capability with a signature pad. It is an ideal solution for browser-based applications that want cross-platform, cross-browser compatibility and no installed software maintenance headaches. The latest version of EasyScript adds the ability for our EasyScript pads to switch between EasyScript mode and ProScript mode with a simple click on the ScripTouch Assist™ notification area icon. EasyScript signature pads with latest firmware can operate with applications using either our EasyScript or ProScript APIs.
Enterprise users with multiple Scriptel-integrated applications running will now find that they no longer need to be concerned about whether a given application needs an EasyScript or ProScript signature pad. Backward-compatibility with any application using supported EasyScript or ProScript APIs is assured.
Together with the user-friendly ability to switch modes, EasyScript 3.0 signature pads will also allow our EasyScript software partners to program the workflow on the signature pad to provide a customized signing experience, a feature that had previously only been available to our ProScript software partners.
"This set of releases is the culmination of extensive work by Scriptel's software team as we launch two products that our key software partners, enterprise users and distribution channels have been requesting for some time: a solution for using mobile devices as 'wireless signature pads' and elimination of the need for end-users to choose between an EasyScript or a ProScript pad when they purchase, or even worse, needing one of each to get their work done," said Stephan Herron, President and CEO of Scriptel Corporation. "It represents the next step in our strategy to provide well-supported, future-oriented, sensible, customer- and partner-friendly solutions for high-quality handwritten signature capture, a strategy that we believe strongly in at Scriptel and makes us stand out amongst our competition."
mSign Mobile and Desktop are available for download at scriptel.com now. Users can immediately take advantage of the mSign Desktop 90-day free trial. Software partners can immediately begin updating their applications to take advantage of the new EasyScript 3.0 customized workflow features, and may request support to confirm forward-compatibility of their applications to devices with EasyScript 3.0 firmware.
###
About Scriptel:
Based in Columbus, Ohio, Scriptel Corporation offers electronic signature capture pads based on its unique StaticCap™ capacitive pen digitizing technology together with software that integrates signature into cloud-based and locally-installed document workflow systems. After starting up more than 30 years ago as a specialist in digitizing and handwriting recognition technology, Scriptel has been focused on signature capture for the past 15 years with more than 3 million solutions deployed around the world. For more information on ScripTouch electronic signature pads and Scriptel software solutions for the digital workflow markets, please visit scriptel.com. Scriptel also offers its and its partners' complete signature solutions at its retail site, eScriptel.com.