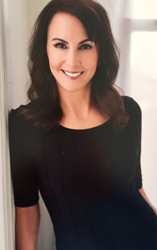 "Her marketing experience and proven successes with brand strengthening and corporate marketing strategy, along with her strong background in telehealth, will lend tremendous value to AMC Health as we continue to lead the way in the virtual care market."
New York, NY (PRWEB) May 10, 2017
AMC Health, the leading provider of proven real-time virtual care solutions announced today that Sheree Titan-Ford has joined the company as Vice President and Head of Marketing.
Ms. Titan-Ford, a veteran marketing leader brings over 25 years of marketing experience across the healthcare and telecommunications industries to AMC Health. Most recently, Ms. Titan-Ford served as the marketing lead for Philips's Sleep and Respiratory business and has held marketing leadership roles across the Philips organization for the past 14 years. Prior to Philips, Ms. Titan-Ford had oversight of marketing for Brooktrout Technology and various marketing roles at Sybase and Bay Networks.
"We are excited to have Sheree join the AMC Health family," said AMC Health's President and CEO, Nesim Bildirici. "Her marketing experience and proven successes with brand strengthening and corporate marketing strategy, along with her strong background in telehealth, will lend tremendous value to AMC Health as we continue to lead the way in the virtual care market."
Ms. Titan-Ford's experience in healthcare combined with her broad marketing experience, made her an ideal match for AMC Health, as she ensures that AMC Health's value proposition and mission is clear to patients who are looking for a greater quality of life at home and the clinicians who are supporting them.
About AMC Health
For 15 years, AMC Health has led healthcare transformation through the use of virtual technologies. We are the leading provider of real-time virtual care solutions. Our FDA Class II cleared platform, end to end services and clinically proven solutions enable healthcare organizations to securely extend ‎their services beyond the four walls of the hospital and ambulatory clinic settings. Providing cost-effective population health management, our ever-expanding ecosystem delivers scalable virtual care programs for health systems and payers, connecting to more than 200 device, apps, and integrations via a single connection. Our customers' peer-reviewed published studies highlight clinical improvements for conditions like heart failure, diabetes, and hypertension, reductions in hospital admissions, and solid financial return on investment.  For more information, visit http://www.amchealth.com