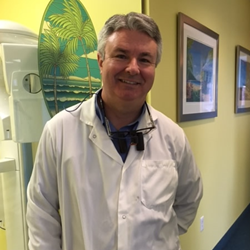 Cortland, OH (PRWEB) May 24, 2017
Patients who want to receive cosmetic dentistry procedures such as Invisalign® or veneers in Cortland, OH, can now meet with Dr. Joseph Bedich for a consultation, with or without a referral. Dr. Bedich enjoys improving the appearance of his patients' smiles while simultaneously improving their oral health and functionality.
Dr. Bedich offers a variety of cosmetic dentistry services at his practice that are designed to maximize convenience and treat patients both quickly and effectively. A few of these services include Invisalign®, teeth whitening, CEREC® same-day crowns and veneers in Cortland, OH. Invisalign® treatments are more discreet and convenient than many other teeth straightening options and allow patients to remove their aligners as needed. This removable feature makes it easier for patients to eat, participate in public speaking arrangements and maintain proper oral hygiene routines.
Patients who receive teeth whitening services at Dr. Bedich's practice enjoy the benefits of quick and convenient results that are much more effective than at-home teeth whitening kits that can be purchased at regular stores. Dr. Bedich's professional teeth whitening services are safe and do not use uncomfortable dental trays that can harm the gums and teeth. CEREC same-day crowns are yet another effective treatment option that Dr. Bedich utilizes to maximize convenience for his patients. While traditional crowns require goopy impressions and can take up to three weeks to create and place, CEREC same-day crowns are created in-office and can be placed permanently in a single office visit. They are made from metal-free ceramic and are created without the help of unpleasant, messy impressions. They are completely customized to match the appearance of the patient's natural teeth and make it possible for the patient to spend less time in the dental chair.
Patients who are interested in cosmetic dentistry services, such as Invisalign, teeth whitening or veneers in Cortland, OH, are encouraged to meet with Dr. Bedich for a consultation. Appointments can be arranged by calling The Center for Progressive Dentistry at 330-615-1598 or visiting http://www.adazzlingsmile.com.
About the Doctor
Dr. Joseph D. Bedich is a general dentist in Cortland, OH offering personalized dental care to patients. Dr. Bedich understands the importance of learning the most cutting-edge techniques, which is why he has taken over 2,000 hours of continuing education in a wide variety of services including sedation, implant dentistry, sleep apnea, cosmetic dentistry and head and neck pain management. To learn more about Dr. Bedich or the services he offers, visit his website at http://www.adazzlingsmile.com or call his office at 330-615-1598 to schedule an appointment.