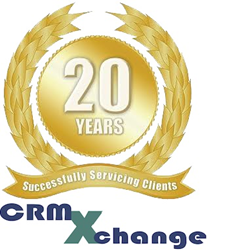 SARASOTA, FL (PRWEB) June 28, 2017
CRMXchange, celebrating its 21st year as the leading online information resource for customer care/contact center professionals, announces a series of free educational events to address these vital issues. The schedule includes multi-sponsor sessions, plus informational webcasts designed to help bring managers and executives up to speed on emerging strategies and proven best practices.
7/11 Best Practices in Workforce Management - Presented by Calabrio, Verint, and Pipkins
Workforce management has long been defined as ensuring that the right number of agents with the right skills are available at the right time to deliver the right level of support to customers. Learn best practices to adapt to the needs of today's rapidly evolving contact center environments.
7/18 Hang up Your 800 Number and Use Chat- Presented by: 24-7
Customers are going digital, and text-based communications dominate. However, the 1-800 number still dominates compared to digital channels as companies force consumers to call them for support. Consider chat. Chat is superior to voice as a form of support. It is cheaper, is available wherever customers are, and can deliver contextually relevant, in-the-moment support to enhance experience and outcomes.
7/25 New Methods and Data that Will Improve Contact Center Forecasting - Genesys' Decisions Group
Forecasting has always been called part art and part science. New data sources, including data from other customer interactions are now available to inform our contact centers of impending volume spikes. Hear forecasting basics and more advanced methodologies and data sources that will change contact centers approaches.
About CRMXchange
CRMXchange is the premiere destination for information on customer relationship management solutions, including customer interaction best practices, CRM programs, training, and other valuable industry resources. To view the full schedule of upcoming webcasts for the year and to register for individual sessions, http:// visit here.