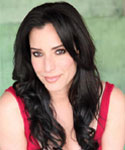 "I'm looking forward to helping you get started in this fun, creative, and lucrative career." Wanda Colon
Los Angeles, Ca (PRWEB) July 13, 2017
The Academy of Home Staging and Design is announcing a 5-day home certification course that will run August 21st - August 25th in the Los Angeles area. Each student who completes the course will be Advanced Home Stager certified.
This quick and effective course walks each student through what it takes to be successful in home staging. This course offers 40 hours of hands-on staging and design learning with group and instructor mentoring every step of the way.
In addition to business start-up training and all client forms included, The Academy provides design training in the three core staging services including; a staging redesign, a vacant home bid, and the consultation appointment. All live, out in the field, in real homes. The course includes over 10 hands-on exercises in business and design.
A 2 month membership is also included to The Academy of Home Staging and Design' s VIP coaching program to ensure each student's success in the field.
This home certification course is lead by HGTV design host and certified instructor, Wanda Colon. Wanda has 12 years of experience in the design/decorative arts business and has appeared on shows such as HGTV's "24 Hour Design" and TLC's "Home Made Simple." Wanda shares her insider secrets to success in the 5-day course.
This home staging certification runs Monday through Friday, August 21, 2017 to August 25, 2017 from 9:00 AM to 6:00 PM in the Los Angeles area.
Call for more information: 1(800) 574-5576 or click here:
The Academy of Home Staging
http://www.theacademyofhomestaging.com/courses/locationedetails/los_angeles-california.html
Can't make the August 21st-25th certification course?
The Academy of Home Staging and Design will also be offering courses on the following dates in specified locations:
September 18 - 23rd, 2017 6-Day certification course in New York City (2 certifications)
October 16 - 20th, 2017 The Academy of Interior Design course in Los Angeles
May 14 - 18th, 2018 The Academy of Interior Design course in Los Angeles
October 15 - 19th, 2018 The Academy of Interior Design course in Los Angeles