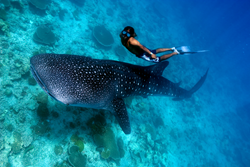 Mill Valley, California (PRWEB) July 12, 2017
Auberge Resorts Collection, owner and operator of award-winning boutique luxury resorts, residences and clubs, today introduced new Auberge Adventures for 2017, enhancing its collection of unforgettable experiences inspired by the character and heritage of each property's iconic setting. Each Auberge Adventure – from an immersion with the Boruca Tribe in the southern highlands of Costa Rica to adrenaline-pumping mountain climbing in Colorado or a castaway overnight on a private island in Fiji – is an invitation for guests to connect more deeply with each destination and create lasting memories. The full list of Auberge Adventures is listed below or visit: http://www.aubergeresorts.com/adventures/.
New Auberge Adventures include:
Costa Rica – Art and Heritage of Costa Rica: Behind the Mask of the Boruca Tribe – Originally developed as a private family hacienda and coffee farm, Hacienda AltaGracia, the luxurious and award-winning Costa Rica resort offers guests the opportunity to uncover the history and traditions of the Boruca Tribe, one of the last indigenous tribes of Costa Rica. Known for their vibrant, intricately carved and painted masks, guests can experience the tribe's traditional lifestyle, be mesmerized by legendary stories and given the opportunity to create their own Boruca mask.
Napa Valley –The Taste and Touch of Napa: Private Winery Hike and Outdoor Spa Experience – Guests can enjoy a Napa Valley nature retreat at Calistoga Ranch, the rustic luxury resort with indoor-outdoor guest lodges tucked in a hushed canyon in upper Napa Valley, with a day of sense-stirring activities. The journey begins with a forest hike to acclaimed Davis Estates winery for a private wine tasting and meal. After, guests will return to the resort where they will embrace the soothing sounds of nature during a massage for two in a private outdoor cabana tucked into the calm meadows.
Telluride - Rocky Mountain High: Peak Climb and Spa Day – For a thrilling journey, guests of The Auberge Residences at Element 52, the spectacular private residences nestled at the base of the mountain along the banks of the San Miguel River, can climb Telluride's Via Ferrata or scale Colorado's San Juan Mountains. Adventurers are equipped with a GoPro to capture the scenic views of Telluride's Bridalveil Falls and the town's famed box canyon. Waiting back at the resort, guests will enjoy a rejuvenating muscle soothing massage to end the day.
Los Cabos – Sea and Sky: Baja Yacht and Helicopter Expedition – Esperanza, the dramatic coastal escape celebrated for its luxurious accommodations, extraordinary facilities, warm service and personalized amenities, offers guests two ways to explore the stunning coast from sea and sky. Guests looking for an aerial adventure will enjoy soaring in a private helicopter tour and taking in the scenic views of the Pacific Ocean, Sea of Cortez and the Arch. Alternately, opportunities for an aquatic adventure abound with sailing, swimming with whale sharks and sea lions or snorkeling along the reef.
Aspen – Locally Hooked: Hidden Alpine Lake Fishing Outing – Guests of Hotel Jerome, Aspen's landmark hotel and legendary social hub offering stunning mountain views, can learn how to fly fish with Chef Bryan Wallace at his secret fishing spot at Alpine Lake, where he will teach guests how to bait, cast and catch fish. After a day at the lake, guests can help prepare the catch of the day with Chef Bryan for a well-deserved feast.
Napa Valley - Savor the Views, Indulge in the Tastes: Private Wine Tour and Michelin-Rated Culinary Journey – Inspired by the relaxed sophistication of the South of France and infused with NorCal soul, Auberge du Soleil provides the quintessential Napa Valley adult getaway. After settling into wine country's most luxurious accommodations - with renowned views - guests are immersed in the best of the Valley with private tours and tastings at four world-class winery estates, each with a spectacular view. The stay concludes with an indulgent dinner on the Auberge du Soleil Restaurant terrace, with a personalized wine-pairing, while taking in the awe-inspiring view.
Napa Valley - Wine, Dine and Mind: Bespoke Wine Blending, Locally-sourced Dining, Active Hiking and Spa Detox Experience – On this three-day adventure, guests of Solage, the laid-back and stylish Napa Valley resort with a spontaneous social vibe, will learn how to craft healthful cocktails, create their own wine blend and indulge in locally sourced cuisine at Michelin Star-rated Solbar. Guests will also have the opportunity to clear their minds with a guided hike up Mount Saint Helena, relax at the award-winning spa or lounge in a poolside cabana.
Los Cabos - Playground on the Water: Private Floating Amusement Park and Sunset Beach Barbeque – Guests of Chileno Bay Resort & Residences, the contemporary new beachfront resort buzzing with energy, can explore the Baja coastline onboard a private yacht for a day of high-seas adventure, including hunting for hidden treasure at Sea Glass Beach and making a splash at the floating amusement park, which includes swings, slides, high dives and trampolines. To end the day, guests will enjoy a sunset cruise back to the resort, where a private beach barbeque and bonfire await.
Caribbean - Undiscovered Anguilla: Sailing Instruction, Colorful Reef Exploration and Bonfire Under the Stars Expedition – Surrounded by two white sand beaches and gentle tropical waters, Malliouhana, the vibrant and stylish island resort, offers guests the opportunity to set sail and learn how to navigate through the ocean waters through sailing instruction on a historical hand-crafted boat, or go on a snorkel exploration of Anguilla's many reefs. The day concludes with a bonfire on the beach while star gazing and roasting s'mores.
Fiji - Private Island Living: Castaway for the Day Experience – A luxe Robinson Crusoe-style adventure,  this South Pacific paradise featuring beachfront suites, villas and residences on Fiji's main island Viti Levu, guests of Nanuku can live the castaway experience on our own nearby private island. Guests will enjoy daytime water activities such as stand-up paddle boarding, snorkeling, fishing or basking in the peace and serenity of this secluded oasis. If they elect to spend the night on the island, guests will sleep under the stars in hammocks set with plush blankets and soft pillows or in waterproof tents for two.
To book an Auberge Adventure, please visit, http://www.aubergeresorts.com/adventures/, or call (866) 282-3743. All offers are based on availability and terms and conditions apply.
About Auberge Resorts Collection
Auberge Resorts Collection owns and operates a portfolio of exceptional hotels, resorts, residences, and private clubs. While Auberge nurtures the individuality of each property, all share a crafted approach to luxury that is expressed through captivating design, exceptional cuisine and spas, and gracious yet unobtrusive service. Properties in the Auberge Resorts Collection include: Auberge du Soleil, Calistoga Ranch and Solage, Napa Valley; Esperanza and Chileno Bay, Los Cabos, Mexico; Hotel Jerome, Aspen; Malliouhana, Anguilla; Nanuku, Fiji; Element 52, Telluride, Colorado.; Hacienda AltaGracia, Costa Rica; and Auberge Beach Residences and Spa Fort Lauderdale (opening late 2017), Bishop's Lodge (opening mid-2018), Lodge at Blue Sky, Utah (opening late 2018) and Commodore Perry Estate, Austin (opening 2019) with several others in development. For more information about Auberge Resorts Collection, please visit http://www.aubergeresorts.com/. Follow Auberge Resorts Collection on Facebook at facebook.com/AubergeResorts and on Twitter and Instagram at @AubergeResorts.
#   #  #
MEDIA CONTACTS:
Rachel Farnham / Stacy Lewis  
Murphy O'Brien Public Relations 310-453-2539
rfarnham(at)murphyobrien.com /slewis(at)murphyobrien.com