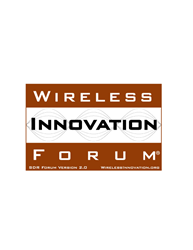 Leading Provider of Mission Critical C4ISR Systems and Non-Profit Defense Research Group add to Continuing Breadth of Forum Membership
Washington, DC (PRWEB) August 10, 2017
The Wireless Innovation Forum (WInnForum) announced today the addition of two new members: General Dynamics Mission Systems (GDMS) and the Institute for Defense Analyses (IDA). GDMS is a leading provider of mission critical C4ISR systems across the land, sea, air, space and cyber domains and IDA provides objective analyses of national security issues and related national challenges, particularly those requiring extraordinary scientific and technical expertise.
IDA – a not-for-profit corporation headquartered in Alexandria, Virginia just outside Washington, DC – operates three Federally Funded Research and Development Centers (FFRDCs) in the public interest: the Systems and Analyses Center, the Science and Technology Policy Institute, and the Center for Communications and Computing. IDA exists to promote national security, preserve the public welfare, and advance scientific learning by analyzing, evaluating, and reporting on matters of interest to the United States Government.
"IDA has joined WinnForum in order to create momentum in the Software Defined and Cognitive Radio communities to lower overall power consumption through industry agreement and standardization of Energy Management Application Programming Interfaces (EM-APIs)," said Dr. Bruce Fette (IDA) chair of the new Energy Management API project announced in June. "We hope that by bringing the industrial base together to plan the most productive way to define these mechanisms for the commercial and industrial base, anticipating current and future waveforms, networks, hardware architectures, platform and system requirements, we can create standards that will have high value impact to the wireless communication community."
General Dynamics Mission Systems, a business unit of General Dynamics, designs, manufactures and delivers communication and electronic warfare, networked command and control products and systems and trusted operational hardware to customers within the U.S. Department of Defense, the intelligence community, federal and civilian agencies, and to international customers. Its mission is to discover new ways to rapidly deliver a full spectrum of mission critical solutions by partnering with customers, teammates, suppliers and communities.
With international member organizations including radio manufacturers, their partners and suppliers, acquisition authorities, service providers, operators, standards bodies, researchers and regulatory agencies, the Wireless Innovation Forum provides a singular venue to advance wireless system and spectrum sharing technologies, to educate and influence decision makers at all levels of the wireless value chain, and to drive changes that will address emerging wireless communications requirements through the enhanced value, reduced total life cost of ownership and timely delivery of standardized families of products, technologies, and services. To learn more about our committees and projects visit http://www.wirelessinnovation.org/projects-committees.
About the Wireless Innovation Forum
Established in 1996, The Wireless Innovation Forum (SDR Forum Version 2.0) is a non-profit mutual benefit corporation dedicated to advocating for spectrum innovation, and advancing radio technologies that support essential or critical communications worldwide. Members bring a broad base of experience in Software Defined Radio (SDR), Cognitive Radio(CR) and Dynamic Spectrum Access (DSA) technologies in diverse markets and at all levels of the wireless value chain to address emerging wireless communications requirements. To learn more about The Wireless Innovation Forum, its meetings and membership benefits, visit http://www.WirelessInnovation.org. Forum projects are supported by platinum sponsors Google, Motorola Solutions, Leonardo and Thales.