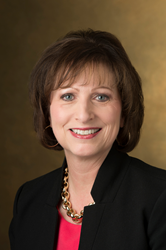 Delivering our high-quality programs while also ensuring excellent affordability demonstrates our commitment in helping our students achieve their educational aspirations
Edwardsville, Ill. (PRWEB) September 19, 2017
Online publication College Choice has named Southern Illinois University Edwardsville's School of Nursing (SIUE SON) as the most affordable nursing degree in Illinois with an average tuition rate of $9,442.
College Choice utilized the National Center for Education Statistics (NCES) database listing of 35 colleges/universities offering bachelor's-level nursing programs in Illinois. College Choice selected the 10 most affordable bachelor's of nursing programs based on NCES' published average in-state tuition. See the entire list at collegechoice.net.
"Delivering our high-quality programs while also ensuring excellent affordability demonstrates our commitment in helping our students achieve their educational aspirations," said Laura Bernaix, PhD, dean of the SIUE SON. "Our over-arching goal is to increase the number of accomplished nurse clinicians, educators, and leaders in the State of Illinois and surrounding regions."
College Choice is an independent online publication dedicated to helping students and their families find the right college. It publishes rankings and reviews that make choosing the best college easier, as well as resources to help students get into, pay for and thrive at the college of their choice
The SIUE School of Nursing's fully accredited programs are committed to creating excellence in nursing leadership through innovative teaching, evidence-based practice, quality research, patient advocacy and community service. Enrolling nearly 1,400 students in its baccalaureate, master's and doctoral programs, the School develops leaders in pursuit of shaping the nursing profession and impacting the health care environment. SIUE's undergraduate nursing programs on the Edwardsville campus and the regional campus in Carbondale help to solve the region's shortage of baccalaureate-prepared nurses and enhance the quality of nursing practice within all patient service venues. The School's graduate programs prepare nurses for advanced roles in clinical practice, administration and education.