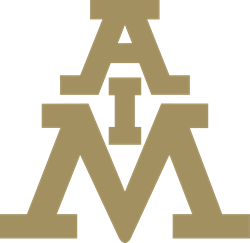 Cranston, RI USA (PRWEB) October 05, 2017
AIM Solder, a leading global manufacturer of solder assembly materials for the electronics industry, is pleased to announce its participation at the SMT – Info International Conference scheduled to take place on October 17th – October 18th, 2017 in Brno, Czech Republic. AIM will present two of its most recent technical papers at the conference.
Petr Bettinec will present the paper "The Evolution and Development of High Reliability Lead Free Alloys." This paper details the limitations of SAC305, the de facto standard for lead-free electronics soldering, and explores the effects of nickel, bismuth and other micro-alloy dopants on mechanical and soldering performance. New solder alloys with relatively low melting temperatures (compared to SAC305) and improved thermal and mechanical performance which retain the positive characteristics of SAC alloys are discussed.
Ales Sedlak's presentation titled "Assessing the Effectiveness of I/O Stencil Aperture Modifications on BTC Void Reduction," will assess the impact of stencil modifications that can be easily deployed in an effort to consistently and repeatedly reduce void formation on BTC style devices. The paper will detail a study using a common SAC305 no clean solder paste with a novel stencil design which varies solder paste deposit volume and location and will evaluate the impact on ground pad void characteristics.
Additionally, AIM will highlight its full line of advanced solder materials, including its newly developed high reliability alloys, REL61™ and REL22™, as well as AIM solder paste, liquid flux and related chemistries. AIM REL61 and REL22 alloys address some of the most challenging issues with today's common lead-free alloys, specifically soldering performance, cost, durability and tin whisker formation. To learn more of AIM's products and services, visit the company at the SMT – Info International Conference for more information.
About AIM
Headquartered in Montreal, Canada, AIM Solder is a leading global manufacturer of assembly materials for the electronics industry with manufacturing, distribution and support facilities located throughout the world. AIM produces advanced solder products such as solder paste, liquid flux, cored wire, bar solder, epoxies, lead-free and halogen-free solder products, preforms, and specialty alloys such as indium and gold for a broad range of industries. A recipient of many prestigious SMT industry awards, AIM is strongly committed to innovative research and development of product and process improvement as well as providing customers with superior technical support, service and training. For more information about AIM, visit http://www.aimsolder.com.
Upcoming Events:
November 14-17, 2017 – Productronica Germany – Munich, Germany