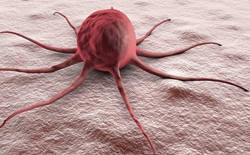 With this new diagnostic, patients and their doctor will be able to avoid the current diagnostic options which are not always precise, and often require a surgical intervention.
BOSTON (PRWEB) January 31, 2018
One Million Solutions in Health announces an opportunity to license science from the NIH which will revolutionize the management of benign versus malignant adrenal tumours since this diagnostic permits both physicians and surgeons to have results which produce 100% negative predictive certainty.
One Million Solutions in Health has partnered with the United States' National Institutes of Health Office of Technology Transfer (NIH-OTT) and the National Cancer Institute Technology Transfer Center (NCI-TTC) and is seeking to spread awareness of NIH technologies and advances.
In this One Million Solutions in Health webinar entitled "NIH Licensing Opportunity: Diagnostic to Manage Benign vs. Malignant Adrenal Tumors with 100% Negative Predictive Certainty" end users are provided with the opportunity to acquire knowledge about the latest science and technology directly from NIH scientists themselves. Users can also take part in One Million Solutions in Health's exclusive Signature Square process where they are able to assess the innovation, make inquiries and give open feedback to the scientists.
Out of the 80 million CT scans that are performed every year in the United States, the ordering physician unintentionally discovers what could be an adrenal tumour up to 1.6 million times. What we really want to know, of course, is whether the tumour is malignant or benign?
Patients and their surgeon will be able to avoid the current invasive diagnostic procedures thanks to this new diagnostic. This is significant since current symptomatic testing isn't typically accurate. It is also important to note that many patients undergo surgery to ensure the tumour is not malignant; however, such a surgery can be deemed unnecessary and unreliable as the current pathology assessment is usually not definitive.
The One Million Solutions in Health webinar features Dr. Kebebew who has created three biomarker-based methods that precisely and reproducibly anticipate which adrenal tumours are not threatening, with 100% negative predictive certainty.
This webinar presents the opportunity to license this groundbreaking technology or to cooperate in its further advancement. At present, amongst the three biomarker-based analytic tests, there is the potential for testing for adrenal cancer in urine, blood and tissue.
This bio-marker based diagnostic test can also be used distinctly as a companion diagnostic. An oncologist can recognize if a specific therapeutic treatment is working by examining the viability of any treatment. These treatments can be evaluated by determining the biomarker concentrations. This analytic biomarker-based test will allow for the monitoring of a patient's progress, which can then be further monitored by re-testing on a periodic basis: annually or bi-annually.
ABOUT ONE MILLION SOLUTIONS IN HEALTH
The goal of One Million Solutions in Health is to shape health care by sharing solutions and, importantly, to accelerate the discovery, development and delivery of innovative cures, treatments and preventative measures for patients around the world.
In this next year, we will be reviewing 1000's of new solutions and new scientific discoveries. By engaging scientists, entrepreneurs, investors, innovators, industry experts, health care professionals, and patients across various disciplines, and from around the world, we can utilize the power of the internet to disrupt things in a positive and transformative way to accelerate the movement of new solutions and scientific discoveries from the scientist to the patient.
We are on our way towards accelerating high-potential innovations, catalyzing investment and increasing awareness of, and support for, transformative ideas to improve health and save lives. By facilitating efforts to ensure organizations can Connect, Learn + Share, Innovate and Collaborate, our vision is to improve health care delivery, accelerate life sciences research, and share patient and consumer-focused ideas and solutions.
As a not-for-profit, we welcome your participation and are thrilled to have you be a part of this transformative journey.
MEDIA CONTACT:
Dawn Van Dam
Executive Director and CEO
dawn.vandam (at) onemillionsolutionsinhealth.org
http://www.onemillionsolutionsinhealth.org