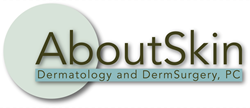 DENVER (PRWEB) November 30, 2017
Dr. Joel L. Cohen, director of AboutSkin Dermatology and DermSurgery in Greenwood and Lone Tree, CO, is excited to announce the development of the nuRadiance laser resurfacing program. nuRadiance laser skin resurfacing treatments can profoundly improve your skin, diminishing the appearance of fine lines and wrinkles, improving pigmentation concerns such as brown spots, decreasing the appearance of pore size, smoothing skin, and much more.
nuRadiance is a step above other laser treatments. nuRadiance targets carefully controlled laser energy deep within the skin, triggering the body's natural healing response and spurring new collagen growth. nuRadiance can be fully tailored to meet each patient's unique needs, offering unmatched efficacy as well as versatility in treatment options.
Patients can call 303-756-SKIN (7546) to schedule a nuRadiance consultation.
About Joel L. Cohen, MD
Dr. Joel L. Cohen is an internationally-recognized expert on aesthetics and skin cancer. Dr. Cohen has been named a US News and World Report Top Dermatologist, and has been voted by his peers as one of Denver's Top Doctors in 5280 Magazine NINE times. He has published over 211 scientific articles, teaches courses all over the world on a regular basis, and has written 3 academic textbooks for dermatologists and plastic surgeons. Dr. Cohen is on the teaching faculty at the University of California, Irvine and the University of Colorado. He is the director of AboutSkin Dermatology and DermSurgery in Greenwood and Lone Tree, Colorado.
About AboutSkin Dermatology and DermSurgery
AboutSkin Dermatology is one of the most state-of-the-art aesthetic offices in the country, offering the most advanced surgical procedures, medical dermatology, and cosmetic treatments available. To help each patient reach their desired goal, AboutSkin Dermatology provides personal care and a wide range of treatment options, including nuRadiance laser skin resurfacing, Botox® and dermal fillers, Ultherapy® skin tightening, Kybella® fat reduction, Mohs skin cancer surgery, medical dermatology, and much more. AboutSkin has conducted the FDA clinical trials for many of these treatments.