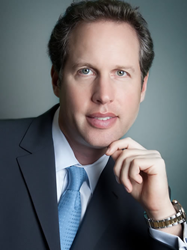 NEW YORK (PRWEB) December 01, 2017
Douglas Senderoff, MD, FACS, http://www.drsenderoff.com, a NYC board certified plastic surgeon has been selected to speak about his experiences performing buttock augmentation with implants and fat transfer ("Brazilian butt lift") at the prestigious "Aston Baker Cutting Edge Aesthetic Surgery Symposium" in Manhattan, New York which is taking place November 30 – December 2, 2017.
Dr. Senderoff will be presenting a point / counterpoint on "Why I Prefer Buttock Implants" with Dr. Constantino Mendieta who will be presenting, "Why I Stopped Using Buttock Implants". Dr. Senderoff will additionally be participating in a panel session, "Evaluating the Risk of Buttock Augmentation". Both sessions will be taking place December 2, 2017.
This year Dr. Senderoff has been published in The Aesthetic Surgery Journal, Volume 37(5) 570-572, "Commentary: Gluteal Augmentation Techniques: A Comprehensive Literature Review," and in Plastic Reconstructive Surgery, 2017 Sep;140(3):502e-503e, "Revision Buttock Implantation: Indications, Procedures, and Recommendations".
Dr. Senderoff is recognized as a specialist plastic surgeon in the field of buttock augmentation with buttock implants. In 2005, Dr. Senderoff presented a buttock augmentation study, one of the first of its kind, in which he reviewed the records of 40 of his patients who had undergone gluteal augmentation with solid silicone buttock implants at the Annual Meeting of the Aesthetic Society in New Orleans, after he completed his 200th buttock augmentation. Dr. Senderoff previously served as an instructor at the Aesthetic Society teaching course on buttock implants plastic surgery. His teaching video on buttock augmentation is used by plastic surgeons worldwide who wish to learn his surgical technique.
The Aston Baker Cutting Edge Aesthetic Surgery Symposium, "Advanced Rejuvenation of the Face, Breast & Body", now it its 37th year, is being held November 30 - December 2, 2017 at Sheraton New York Times Square Hotel, located at 811 7th Avenue in New York City. The 2017 program will be covering the most advanced techniques for total body rejuvenation and sculpting. The event's chairmen include Sherrell J. Aston, MD and Daniel C. Baker, MD. The program features 94 instructive surgical videos, 26 PowerPoint presentations, 13 panels, and 8 Point / Counter Point Debates.
About Dr. Douglas Senderoff
Douglas M. Senderoff, MD, FACS is a Board Certified Plastic Surgeon located in Manhattan, New York. His credentials include: New York "Super Doctors", RealSelf "Top Doctor", Fellow, American College of Surgeons, Diplomate, National Board of Medical Examiners, Diplomate, American Board of Plastic Surgery, Member, American Society of Plastic Surgeons, Member, New York State Medical Society, Member, International Society of Aesthetic Plastic Surgery, Member, International Society of Plastic & Regenerative Surgeons, and Member, The American Society for Aesthetic Plastic Surgery.
For More Information
Douglas Senderoff, MD, FACS
461 Park Avenue South, 7th Floor
New York, NY 10016
(212) 481-3939
http://www.drsenderoff.com