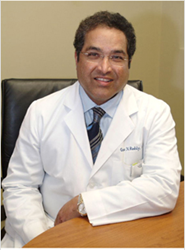 "I am honored to receive this award," says Reddy, "especially as I know exactly who I was up against! It was a pleasure to attend this event and to connect with so many others who are working hard to make the field of health care better on a day-to-day basis."
HOUSTON (PRWEB) January 18, 2018
Local gastroenterologist Dr. Gurunath Reddy spent some time in New Delhi, India recently, where he attended the "Oscars of Health," Six Sigma Healthcare Excellence Awards banquet. There, Professor Dr. Randeep Guleria, Director of the All Indian Institute of Medical Sciences in New Delhi, LT Gen Dr. Puri, Director General of Armed Forces Medical College and Air Marshall Dr Pawan Kapoor, presented Dr. Reddy with a "Lifetime Achievement Award" in healthcare .
The awards committee chose Reddy for his outstanding achievements in health care both in India and in the United States.
In India, Reddy is on the board of Continental Hospital s in Hyderabad founded in 2013. Continental began winning prestigious awards within its first year of operations. Here in Texas, Reddy is the founder of Digestive and Liver Disease Consultants, PA. Both the facility and its doctors have won a wide variety of healthcare awards.
The Six Sigma-backed Lifetime Achievement Award is referred to as the "Oscar of Healthcare" by Reddy's peers.
"I am honored to receive this award," says Reddy, "especially as I know exactly who I was up against! It was a pleasure to attend this event and to connect with so many others who are working hard to make the field of health care better on a day-to-day basis."
Reddy is well-known for his efforts to improve patient care standards both here in Texas and in India. He's routinely named one of Houston's Top Docs, and works tirelessly towards this goal as a member of various medical associations and committees in addition to seeing his own patients.
ABOUT DR. GURUNATH REDDY
Dr. Gurunath Reddy, MD, FACP, FACG, FASGE, AGAF is widely recognized for his endoscopic experience, clinical acumen, and his teaching. He has spearheaded policy and quality improvement efforts throughout the industry. He has been recognized as one of Houston's top doctors by H Texas Magazine from 2006-2017, and by Houstonian Magazine from 2013-2017. The Consumer's Research Council named him one of America's Top Doctors in 2006.
Reddy has served as Chair of Quality Assurance and Quality Improvement, Pharmacy and Therapeutics, Continuing Medical Education, Endoscopy, and Medical Staff By Laws. The Houston Northwest Medical Center elected him as Chief of Staff, as did Northeast Medical Center Memorial Hermann North East. He also served on the boards of both hospitals. He is one of the founding board members of Kingwood Medical Center (HCA). HE served on the Board of the Texas Gulf Coast Gastrointestinal Society and Advisory Board of the Southeast Chapter of the American Liver Foundation. He served as President of the Harris County Medical Society. He served on the Board of Medical Legislation (HCMS) and as President of Houston Academy of Medicine. For more information, see http://www.txgidocs.com.