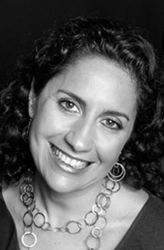 I'm thrilled to have EcoPlum join the amazing community of WBENC certified women-owned businesses.
NEW YORK (PRWEB) January 18, 2018
Today EcoPlum®, a sustainable promotional products and e-commerce company, announces its national certification as a Women's Business Enterprise by the Women Presidents Educational Organization (WPEO), a regional certifying partner of the Women's Business Enterprise National Council (WBENC). This prestigious national standard of certification, implemented by the WPEO, validates the business is at least 51% owned, operated and controlled by a woman or women.
Gia Machlin, Founder and CEO EcoPlum said, "I'm thrilled to have EcoPlum join the amazing community of WBENC certified women-owned businesses. The new opportunities, support and expertise offered are invaluable as we grow our new eco friendly promotional products business."
The new certification will enable EcoPlum to reach a much larger potential client base for its growing line of sustainably-sourced business gifts that can be branded or customized. WBENC certification is accepted by more than 1,000 corporations representing America's most prestigious brands, in addition to many states, cities and government entities.
Being officially certified as a woman-owned diverse supplier can result in opportunities previously inaccessible to women's businesses. WPEO provides WBENC certification, the most widely-recognized and respected third-party national certification in the U.S. for WBEs. WPEO serves two regions: WPEO-NY (New York State, Northern and Central New Jersey -- through Trenton -- and counties on the Southern Connecticut shoreline – including Fairfield, New Haven, Middlesex and New London); and WPEO-DC (Washington, D.C., Maryland and Virginia).
"We are proud that EcoPlum has joined nearly 2,000 certified WBEs in the Northeast region and we look forward to facilitating a cross-fertilization of knowledge, skills and contacts to advance its sustainable business," said Dr. Marsha Firestone, Founder and President of WPEO.
Since launching it over a year ago EcoPlum has expanded its business gifts division to cover many product categories. These include apparel, kitchen, office, bags, wellness, outdoors and food. The company's growing line of sustainable promotional products may be customized with logos or messages for businesses, non-profits, or private events.
About EcoPlum
EcoPlum® is an environmentally focused business-to-business, e-commerce, and media company, including EcoPlum Business Gifts and the EcoPlum Boutique for consumers. EcoPlum Business Gifts, the Sustainable Swag™ division, offers environmentally responsible promotional products for branding and customization. The EcoPlum Boutique for consumers specializes in sustainable and stylish fashion and home items in its online shop. The EcoPlum Biz Blog is an information and news-based blog, with an emphasis on business decision-makers. The EcoPlum Green Living Blog reports on a variety of eco lifestyle topics. The company launched nearly ten years ago.
EcoPlum's mission is to inspire, inform and empower its readers, business clients, and individual customers to be conscious of their daily habits, purchases and impact on the world's limited resources. In its quest for a better world, EcoPlum hopes to help businesses and consumers make responsible choices every day. EcoPlum's products are sustainable, fair trade, organic, vegan, recycled, upcycled, and/or ethically sourced meeting many criteria, including transparency of ingredients and third-party certification.
EcoPlum® says Sustainability. Meet Style.® For more information: http://www.ecoplum.com, info(at)ecoplum(dot)com, Facebook and Twitter @ecoplum.
About The Women Presidents' Educational Organization
The Women Presidents' Educational Organization (WPEO) is a regional affiliate of the Women's Business Enterprise National Council (WBENC), the nation's premier third-party certification organization for women-owned businesses. The mission of the WPEO is to create increased access to business opportunities for WBEs. Its programs develop skills and knowledge for WBEs, advocate in the public and private sectors, foster relationships between WBEs, corporations and the government, and provide certification services.
WPEO provides full service third-party certification to women entrepreneurs in the New York, Northern New Jersey, Southern Connecticut and the Washington, DC, Maryland, and Virginia areas. WPEO is incorporated in the state of New York and is recognized as a 501(c) (3) organization. For more information please visit http://www.wpeo.us or call (212)688-4114. Follow us on Twitter @WPEONYDC; like us on Facebook @TheWPEO.