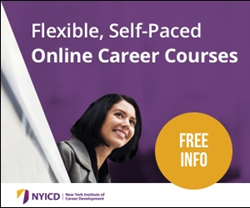 NEW YORK (PRWEB) February 26, 2018
The New York Institute of Career Development (NYICD) is proud to announce the launch of an online Veterinary Assistant course, now the eighth online professional certification course offered by this fully accredited institution.
Students who enroll in this online Veterinary Assistant Course receive industry standard, interactive training on all topics relevant to a successful career as a veterinary assistant. From administering first aid and recording vital signs to comforting surgical patients and coordinating boarding schedules, this comprehensive course was written and created by industry professionals with real world experience and includes all the skills necessary to the career.
Additionally, the New York Institute of Career Development's Veterinary Assisting course provides all students with one-to-one specialty occupational support. From helping all students secure and complete an externship program at a local veterinary office to providing interview preparation and resume writing assistance, all NYICD students enter the job search fully equipped with a network of experienced advisors at their side.
"Part of our mission here at the New York Institute of Career Development is to ensure that affordable education, mentorship and career guidance is accessible to everyone," says Jacob Boller, School Director. "We firmly believe that all students should have the ability to pursue higher education without having to go into debt. We're really excited to finally be offering an accredited Veterinary Assistant course as a part of our growing offering of online classes."
Learn more about NYICD's Veterinary Assistant Course at http://www.nyicd.edu.
About the New York Institute of Career Development
The New York Institute of Career Development is part of the Distance Education Company (DEC) cadre of schools. DEC strives to be the leading non-traditional academic institution, educating people motivated to improve their lives and empowering students to achieve that self-improvement through flexible and affordable educational programs. DEC has been providing best-in-class education for more than 100 years via NYICD's sister schools, the New York Institute of Photography and the New York Institute of Art and Design. The New York Institute of Career Development proudly continues that tradition, making online career education as simple and stress-free as it can be.