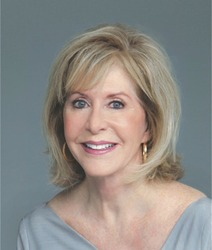 ROSS, Calif. (PRWEB) March 05, 2018
Haute Residence welcomes acclaimed real estate agent, Marilyn Rich to its invitation-only real estate network. As a Haute Residence partner, Rich exclusively represents the luxury real estate market in Ross and Kentfield, California.
Rich is an award-winning member of the National Association of Realtors, a member of "Who's Who" in Luxury Real Estate and a consistent Top 1% Producing Agent for Pacific Union International Real Estate.
Prior to venturing into real estate, Rich found success in her corporate fundraising company, specializing in marketing and sales. This background perfectly positioned her to dominate in real estate sales. Rich is a strong negotiator, and uses innovative marketing and cutting-edge technology to represent her clients before, during and after their buying and selling process.
Known for her unexcelled concierge service and exceptional knowledge of Marin County, Rich has a customer base that includes heads of industry and finance, celebrities and those who are looking for fine living in Marin. She is frequently quoted in The San Francisco Chronicle, The Marin Independent Journal and Marin Magazine.
Rich is the past president of the Ross Valley Women's League, current member of the Children's Theater Association, past council member of Sunny Hills Children's Services, a member of The Bay Club, the Artisan Group, Meadow Club/golf, The Luxury Marketing Council of San Francisco, The Pacific Union Estates Division, Ross Valley Underground Network, the Luxury Home Agents Network and the Top Agent Network.
About Haute Residence:
Designed as a partnership-driven luxury real estate portal, Haute Residence connects its affluent readers with top real estate professionals, while offering the latest in real estate news, showcasing the world's most extraordinary residences on the market and sharing expert advice from its knowledgeable and experienced real estate partners.
The invitation-only luxury real estate network, which partners with just one agent in every market, unites a distinguished collective of leading real estate agents and brokers and highlights the most extravagant properties in leading markets around the globe for affluent buyers, sellers, and real estate enthusiasts.
HauteResidence.com has grown to be the number one news source for million-dollar listings, high-end residential developments, celebrity real estate, and more.
Access all of this information and more by visiting: http://www.hauteresidence.com