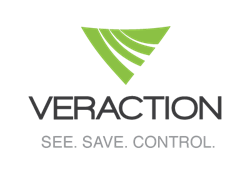 MEMPHIS, Tenn. (PRWEB) March 12, 2018
Veraction, the leading provider of Transportation Spend Management and Freight Audit solutions was recognized by Rockwell Collins, a developer and provider of communication and aviation electronic solutions for commercial and government applications, as part of their Trusted Supplier Program, scoring the highest level and earning Platinum Premier status. Veraction has been assisting Rockwell Collins in the management of their transportation spend in the Americas and Europe for the past eight years.
"We are honored to be recognized with this award two years in a row, it speaks to our team's dedication and focus on innovation and continuous improvement." said Chris Connell, Chief Executive Officer of Veraction. "We look forward to another rewarding year working alongside the team at Rockwell Collins."
The Rockwell Collins Trusted Supplier Program assesses supplier performance in three main areas: quality, delivery and business alignment. These categories take into account both quantitative and qualitative measures to measure a suppliers' contributions. Quality and on-time delivery are based on current performance metrics while business alignment takes into account total cost of ownership, technology and customer support. These measures are assessed according to performance thresholds that align with Rockwell Collins' customer expectations
ABOUT VERACTION
Veraction is the leader in Transportation Spend Management solutions. Veraction combines industry leading cloud based applications with best in class services to help companies realize savings, visibility and control of their transportation spend across all transportation modes. With a global footprint and range of solutions spanning freight and parcel audit, bill payment, financial allocation services, spend analytics, visibility and expert consulting, Veraction enables companies to manage their critical and significant transportation spend more effectively. Veraction is headquartered in Memphis, TN with US offices in Austin, TX, Los Angeles, CA and Saint Simons Island, GA as well as global offices in Amsterdam, Manila and Shenzhen. Visit Veraction at http://www.veraction.com.