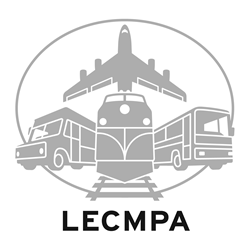 Our entire team is infused with entrepreneurial spirit and, if fortunate enough to win this award, I want to dedicate it to my colleagues at LECMPA
SOUTHFIELD, Mich. (PRWEB) March 27, 2018
LECMPA, provider of wage loss protection for union railroad and transportation workers, today announced President Susan Tukel is among the candidates under consideration by Ernst & Young for its coveted Entrepreneur of the Year award for Michigan and Northwest Ohio.
The Entrepreneur of the Year® program, founded by EY, recognizes the endeavors of exceptional men and women who create the products and services that keep our worldwide economy moving forward. Entrepreneur of the Year includes programs in more than 145 cities from more than 60 countries worldwide.
Finalists and winners of the Entrepreneur of the Year awards will be determined by a site visit from an EY executive and 2-3 program sponsors. Winners are chosen by a distinguished independent panel of judges, many of whom are past EY Entrepreneur of the Year award winners.
Finalists will be announced April 26. A finalist reception will be held at the Detroit Athletic Club on May 16. Winners will be revealed on June 27 at a black-tie gala at the Detroit Institute of Arts.
"I am personally honored to be under consideration for the highly sought Entrepreneur of the Year award from Ernst & Young," said LECMPA President Susan Tukel. "Our entire team is infused with entrepreneurial spirit and, if fortunate enough to win this award, I want to dedicate it to my colleagues at LECMPA."
About LECMPA
LECMPA, founded in 1910 as a cooperative assessment insurer for railroad workers, provides wage loss protection to unionized transportation workers in all crafts and industries throughout the United States. LECMPA is a nonprofit, member-owned company with more than 30,000 members nationwide. LECMPA is headquartered in Southfield, Michigan. More information is available at http://www.lecmpa.org.