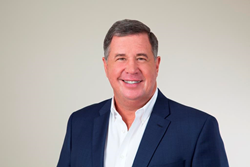 BARRIE, Canada (PRWEB) May 02, 2018
Haute Residence welcomes John Weber to its exclusive network of top real estate professionals. As a Haute Residence partner, Weber exclusively represents the high-end market in Barrie/Muskoka/Simcoe County, Canada.
Recipient of the Royal LePage Red Diamond Award for 2017, Weber is among the top 2 percent of Royal LePage realtors in Canada.
Raised in a family, whose restaurant business flourished on excellent customer service, Weber knows how to make clients feel, literally, more at home. It all boils down to communication, service, and a whole lot of hard work. Accompanying his excellent interpersonal skills is Weber's intimate knowledge of the lakefront lifestyle throughout Oro-Medonte and Muskoka.
Committed to his clientele, Weber is devoted, full-time, to his love of real estate and the relationships he forms with clients, whether he and his team are finding them their dream luxury family getaway in Muskoka, or getting them the best possible price for a house they've outgrown.
Excelling at what Weber does means keeping up with all the latest developments in his industry, understanding the trends, and leveraging the latest technologies. He has put together a boutique team of realtors to support his ideals. With a combined 35+ years of experience, the Weber Team has the confidence and knowledge to help any client with their real estate needs.
About Haute Residence:
Designed as a partnership-driven luxury real estate portal, Haute Residence connects its affluent readers with top real estate professionals, while offering the latest in real estate news, showcasing the world's most extraordinary residences on the market and sharing expert advice from its knowledgeable and experienced real estate partners.
The invitation-only luxury real estate network, which partners with just one agent in every market, unites a distinguished collective of leading real estate agents and brokers and highlights the most extravagant properties in leading markets around the globe for affluent buyers, sellers, and real estate enthusiasts.
HauteResidence.com has grown to be the number one news source for million-dollar listings, high-end residential developments, celebrity real estate, and more.
Access all of this information and more by visiting: http://www.hauteresidence.com