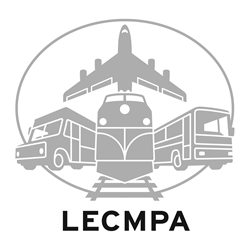 Our nation's railroad transportation workers and UPS delivery personnel deserve an insurance company that is devoted to providing excellent wage loss coverage as well as award-winning customer service
SOUTHFIELD, Mich. (PRWEB) May 17, 2018
LECMPA, provider of wage loss protection for railroad and transportation workers, announced today that it has been awarded an A+ rating from the Better Business Bureau.
The Better Business Bureau (BBB) ratings indicate how the business is likely to interact with its customers. BBB ratings take the following criteria into consideration before assigning a rating:

Complaint history with BBB
Type of business
Time in business
Transparency of business practices
Commitment to BBB principles
Licensing and governmental actions
Advertising issues
The A+ Rating is equivalent to receiving a 97-100% positive response to the various criteria.
LECMPA has protected union transportation with wage loss insurance protection since its founding in 1910. Potential clients include railroad employees and UPS delivery service staff. Enabling compensation to continue while workers are out of service due to job discipline, it brings confidence and fiscal certitude to workers and their families.
"I am delighted to report we have achieved the highest rating given by the Better Business Bureau – an A+," said LECMPA President Susan Tukel. "Our nation's railroad transportation workers and UPS delivery personnel deserve an insurance company that is devoted to providing excellent wage loss coverage as well as award-winning customer service."
About LECMPA
LECMPA, founded in 1910 as a cooperative assessment insurer for railroad workers, provides wage loss protection to unionized transportation workers in all crafts and industries throughout the United States. LECMPA is a nonprofit, member-owned company with approximately 27,000 members nationwide. LECMPA headquarters are in in Southfield, Michigan. More information is available at http://www.lecmpa.org.